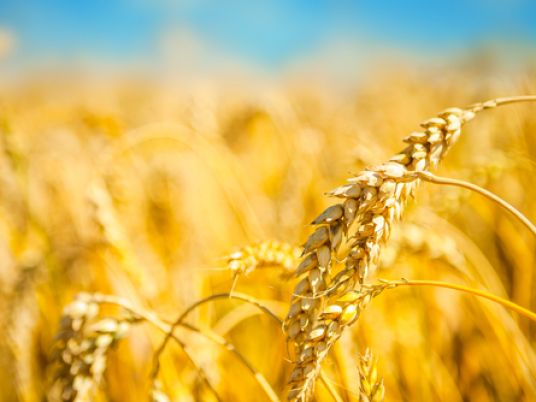 The Egyptian government has backtracked on its zero-tolerance policy on ergot in wheat imports after 540,000 tons were kept at international ports from entering Egypt, the cabinet said on Wednesday.
Egypt, the world's largest wheat importer, has reinstated the 0.05 per cent international standard, which will be applied on all wheat shipments.
Agriculture minister Essam Fayed had decided late August to prohibit wheat shipments containing any traces of the ergot fungus. The decision came only two months after Fayed had decreed the 0.05 per cent standard in wheat imports.
The country's strategic reserves of wheat were "adversely affected" by the zero ergot policy, posing a threat to sustaining market needs in the medium term, the cabinet said.
The conflicting regulations on wheat imports led to disturbances in the market as several shipments were rejected at the ports en route to Egypt.
The first tender after imposing the zero ergot policy was met with clear opposition from traders and ended with the state grain buyer GASC canceling it altogether after a near boycott.
A Food and Agriculture Organization (FAO) risk assessment conducted earlier this year concluded that ergot poses no threat to Egyptian crops, but the agriculture ministry said at the time it would reinstate zero tolerance if future studies showed ergot affecting crops, Reuters reported.
Ergot can cause hallucinations when consumed in large amounts but is considered harmless in low quantities.
As part of its decision, the Egyptian government said it will contract an international firm to conduct ergot inspections on wheat shipments.
Egypt imports 11 million tons of wheat annually, 5 million of which are imported by governmental bodies and 6 million by the private sector, according to official data.