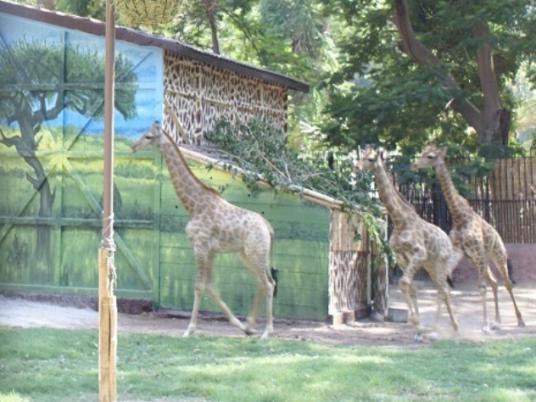 The number of visitors to Giza Zoo rose to 250,000 from Wednesday to Saturday, the fourth day of Eid al-Adha, the Agriculture Ministry announced.
The turnout of visitors from various governorates to Giza Zoo doubled in spite of high weather temperatures.
Security was intensified to limit any violations and ensure visitor safety.
The Head of the Central Department of Zoos Mohamed Ragai said that the most visited animals included sea lions, giraffes, chimpanzees and hippos, alongside lions, tigers, and leopards.
Ragai told Al-Masry Al-Youm on Saturday, that the animal museum at the zoo witnessed a high turnout during the fourth day of Eid, in addition to the Royal Mountain.
Visitors also enjoyed riding the trackless train, one of the more distinctive entertainment features of the Giza Zoo, and paddle boats in the lakes region, which witnessed a great turnout during the fourth day of Eid al-Adha, he said.
The Giza Zoo features a diverse collection of wildlife, encompassing over 4,000 species of animals, including more than 3,000 species of birds and 369 species of reptiles, Ragai said, with the rest being a variety of mammals.
Edited translation from Al-Masry Al-Youm