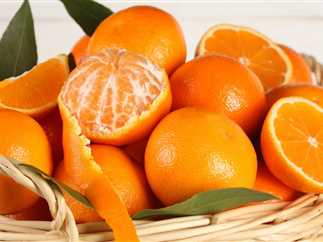 Egyptian crops entered 12 new foreign markets in the year 2018/2019, and the government succeeded in lifting bans and additional inspections on a number of the country's agricultural exports, Egypt's Ministry of Agriculture and Land Reclamation announced on Wednesday.
Twelve foreign markets were opened to more than 20 varieties of Egyptian agricultural products last year, according to a recent report by the Department of Agricultural Quarantine at the Ministry, and Egypt succeeded in reducing additional inspections imposed by countries in the European Union, according to Head of the Central Department of Agricultural Quarantine at the Ministry of Agriculture Ahmed el-Attar.
Meanwhile, Canada's markets were opened for Egyptian exports of tomatoes, Indonesia's for exports of garlic, Uruguay's for citrus fruits and grapes, and India's for exports of gas.
Exports of beet pulp and grapefruit also began to China, as well as grapefruit exports to Australia and citrus exports to Myanmar and East Timor.
Egypt entered the Turkish market with exports of potatoes, onions, and mango seedlings, and began exporting trowels, potatoes, grapes and onions to Serbia, garlic to Brazil, and various fruits and vegetables to Japan.
In statements to Al-Masry Al-Youm, Attar added that the ban on all Egyptian exports to the Arab Gulf countries had been lifted and that Egyptian exports of onions to Saudi Arabia have also resumed.
In 2017, Saudi Arabia banned the import of various Egyptian crops, including strawberries, peppers, and guava, due to the high percentage of pesticide residue, in violation of international health and safety standards.
However, in March 2018, Deputy Minister of Agriculture Safwat al-Haddad announced that Egyptian and Saudi officials had agreed that Saudi Arabia would revoke its ban on the import of Egyptian strawberries and peppers.
Attar pointed out that strict standards on agricultural exports are applied abroad, adding that any increase in exports depends upon compliance with these standards.
He explained that Egyptian strawberries were removed from the list of crops subjected to additional inspections at European Union ports. Egyptian exports of strawberries had previously been subjected to additional inspections at a rate of 10 percent for over 7 years.
Grapes were also removed from the list of crops subjected to additional checks at European Union ports, with the fruit having been subject to an additional inspection rate of 20 percent.
Edited translation from Al-Masry Al-Youm