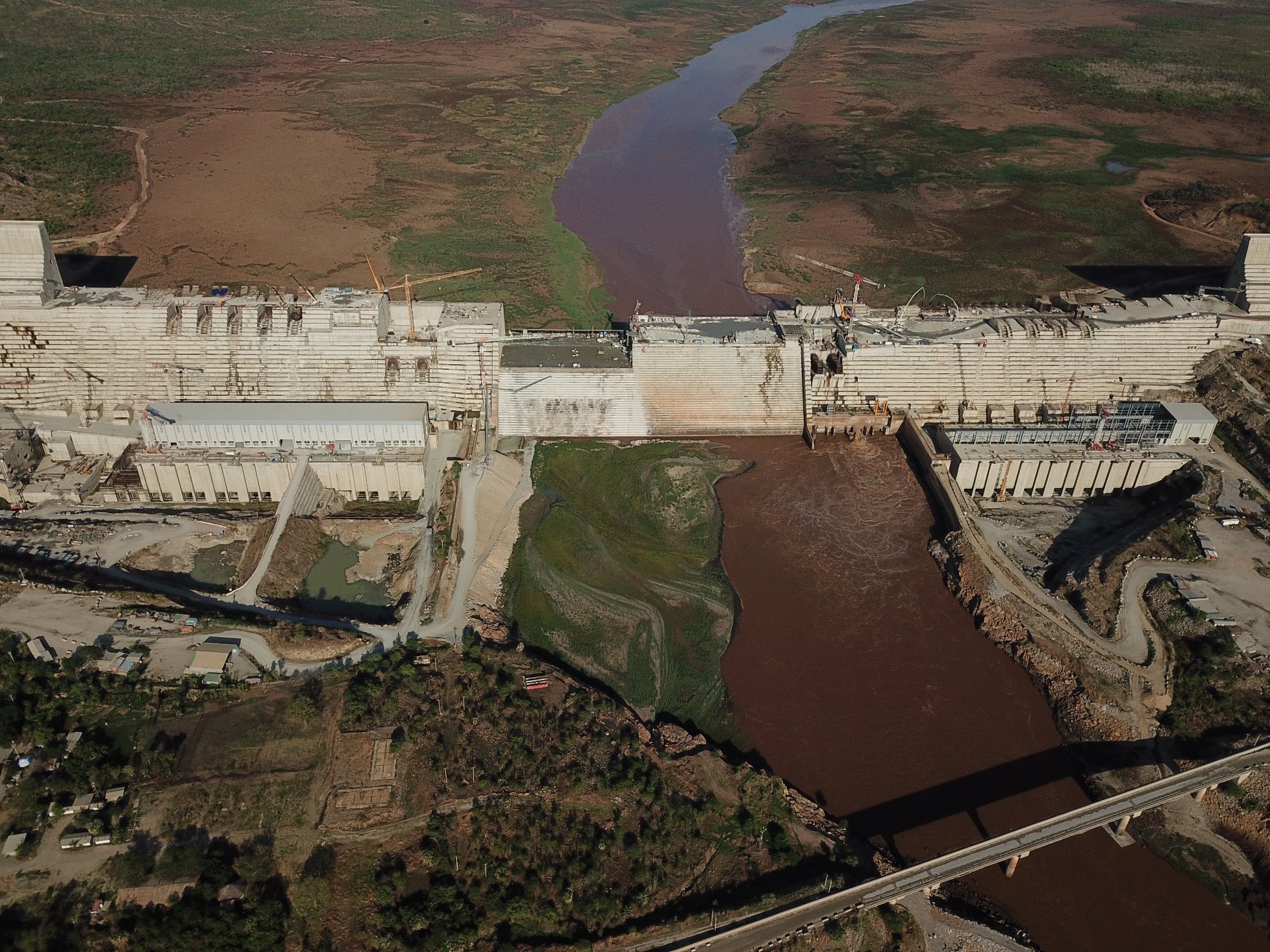 The Egyptian Foreign Ministry called on the UN Security Council to immediately consider the Grand Ethiopian Renaissance Dam dispute, days before Addis Ababa is scheduled to complete its second filling of the dam in July.
The situation constitutes an imminent threat to international peace and security, and requires immediate intervention by the council, Egyptian Foreign Minister Sameh Shoukry said in a letter to the Security Council, excerpts of which were published by the Egyptian government newspaper, Akhbar Al-Youm.
The newspaper said that the letter was dated June 25.
Shoukry supported Sudan's call last week to hold an emergency session, emphasizing that after ten years of negotiations, the issue has developed into a situation that is currently risks, as stated in Article 34 of the UN Charter,  international friction and thereby endangering international peace and security.
Therefore, Egypt has chosen to submit this matter to the UN Security Council, pursuant to Article 35 of the Charter.
Shoukry called on the Security Council to consider the appropriate measures to ensure that the matter is resolved in an equitable manner that protects and maintains security and stability in an already fragile region.
Egypt, Sudan and Ethiopia have engaged in marathon negotiations for a decade, at a time when the two downstream countries say that Addis Ababa refuses to sign a binding legal agreement on the Renaissance Dam.
Addis Ababa had sent a similar letter to the Security Council about a week ago, where it accused Cairo and Khartoum of disrupting negotiations in the dam crisis mediated by the AU.
The Grand Ethiopian Renaissance Dam, at a cost of more than four billion dollars, is considered the largest hydropower project in Africa. Egypt and Sudan fear that it will threaten their water share, in addition to affecting their water facilities and shrinking agricultural areas.