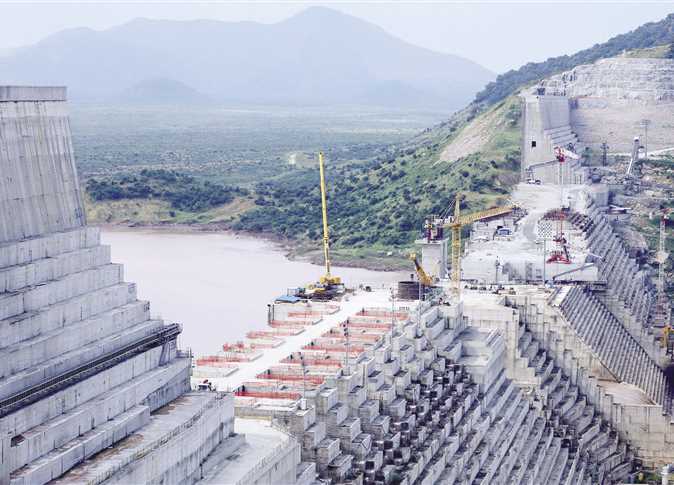 Egypt has called on the United Nations Security Council to intervene in the Grand Ethiopian Renaissance Dam (GERD) dispute in order to help Egypt, Ethiopia and Sudan continue their negotiations, in accordance with international law, to reach a fair and balanced solution.
In a Friday statement, the Egyptian Foreign Ministry said it had submitted a request asking for the UN Security Council's involvement in the GERD talks.
Egypt's letter to the Security Council is based on Article 35 of the UN Charter, which permits member states to alert the council to any crisis that would threaten international peace and security.
The request for the council's intervention also asks to ensure that no unilateral measures are taken that might impact the chances of reaching an agreement.
Egypt's foreign ministry said that this decision emerged after the recent stagnation in negotiations due to Ethiopia's non-cooperative behavior – even after more than a decade of painstaking negotiations and several tripartite negotiation rounds.
The statement also referred to the GERD negotiations held in Washington earlier this year under the auspices of the US and the World Bank's participation, which saw an agreement reached that fairly took into account the interests of all three nations but was rejected by Ethiopia.
It also referred to the recent Sudan-mediated negotiations from June 9-13 that followed the Washington talks and sought a fair and balanced agreement.
Both meetings failed to lead to a solution due to Ethiopia insisting to continue filling the GERD unilaterally, in violation of the Declaration of Principles signed between the three countries on March 23, 2015.
The declaration stated the three countries would all agree to the rules for filling and operating the dam, and that Ethiopia would not perform any actions harmful to the downstream countries.
Egypt affirmed its eagerness to reach an agreement that fairly satisfies the interests of all three countries, which has prompted Egypt to continue successive rounds of negotiations in good faith.
Given the risks the dam poses to Egypt's share of the Nile waters, it has called on the security council's involvement to prevent any tension and maintain international peace and security.