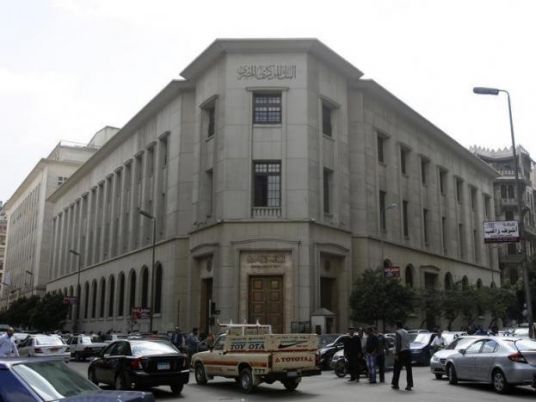 Egypt's central bank will keep the pound stable at LE8.78 pounds to the dollar in Thursday's additional foreign currency auction, five banking sources told Reuters, the same day Saudi Arabia's King Salman arrives in the country to sign an oil deal.
The bank announced it would sell $120 million in an auction on Thursday. It regularly holds its forex auctions on Tuesday.
Egypt, which relies heavily on imports, has been facing a dollar shortage since the popular uprising in 2011 drove away tourists and foreign investors, major sources of hard currency.
The pound weakened on the black market as demand for dollars rose, three black market traders told Reuters on Thursday.
They quoted a price ranging from 10.30 to 10.32 pounds per dollar, weaker than Wednesday's range of 10.15-10.20, but did not provide volumes of trade.
A black market for dollars has sucked up liquidity from the banking system while the central bank kept the pound artificially strong and rationed dollars through weekly auctions, putting a strain on foreign reserves.
Egypt's reserves more than halved to $16.56 billion in March from around $36 billion in 2011.
In an attempt to close the gap between official and black market rates, the central bank devalued the currency to 8.85 per dollar from 7.7301 last month. It later strengthened it to 8.78 per dollar, while adopting a more flexible exchange-rate policy.
In the latest chapter of a crackdown on the black market, central bank governor Tarek Amer reported 15 exchange bureaus to the prosecutor general's office, accusing them of hoarding dollars and contributing to Egypt's currency crisis.
Egypt is expecting additional inflows of dollars ahead of Salman's visit on Thursday. He is due to sign a $20 billion deal to finance Egypt's petroleum needs for the next five years and a $1.5 billion deal to develop its Sinai region.
Saudi businessmen are also expected to invest around $4 billion in Egypt through projects including the Suez Canal, energy and agricultural projects.