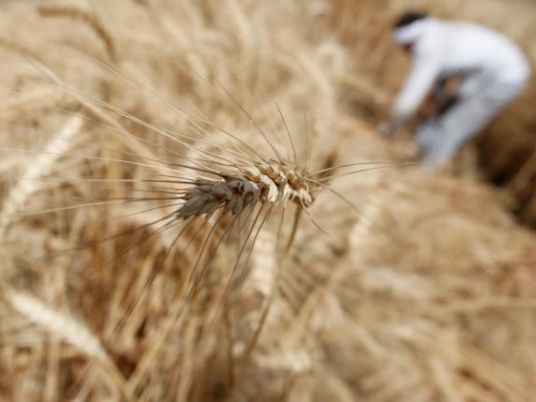 Egypt is to officially announce the appointment of one of the most powerful figures on the global wheat market later on Sunday, Supply Minister Khaled Hanafi told Reuters, as the world's top importer is mired in a dispute over the quality of grain it will buy.
Reuters exclusively reported on Tuesday that the world's largest wheat importer was changing the head of its main state wheat importing body, the General Authority for Supply Commodities (GASC).
The appointment comes as GASC gets ready for a new wheat importing season with no resolution to a long-standing dispute over the amount of ergot, a common grain fungus, it will allow in wheat purchased from abroad.
Supply Minister Khaled Hanafi confirmed to Reuters on Sunday that Ahmed Youssef, who currently heads the central administration of purchasing at GASC, was the most likely candidate.
"The leaning is towards confirming Ahmed Youssef," Hanafi said when asked who the new head of the body would be, adding that confirmation would come later on Sunday.
The vice chairman of GASC oversees the strategic buying of wheat for Egypt, which operates a massive bread subsidy program that feeds tens of millions of poor Egyptians.
GASC tender purchases are closely watched by global wheat markets because of their influence on price direction.
Mamdouh Abdel Fattah has been in charge of the agency since early 2013 and has said he is moving to head another state commodity firm, the Food Industries Holding Company.
GASC's new head starts his purchasing job as Egypt continues to baffle global wheat markets with mixed signals concerning the amount of ergot fungus allowed in its imports.
Egyptian agricultural quarantine authorities' refusal to let in a single grain of wheat infected with ergot, a common fungus, has wreaked havoc on the world's largest wheat buyer's tenders for months and is at odds with a more commonly accepted international standard of up to 0.05 percent.
Reuters reported on June 23 that a legal snag had held up an anticipated decree by the prime minister that would have resolved the issue through enforcing the global standard.
"The ergot situation is still vague and it will not be clear whether GASC will resume its tenders under the current circumstances until the new vice chairman is announced," one Cairo-based trader said.
Another Cairo-based trader said GASC could announce a tender soon after the Eid al-Fitr holiday ends next week.