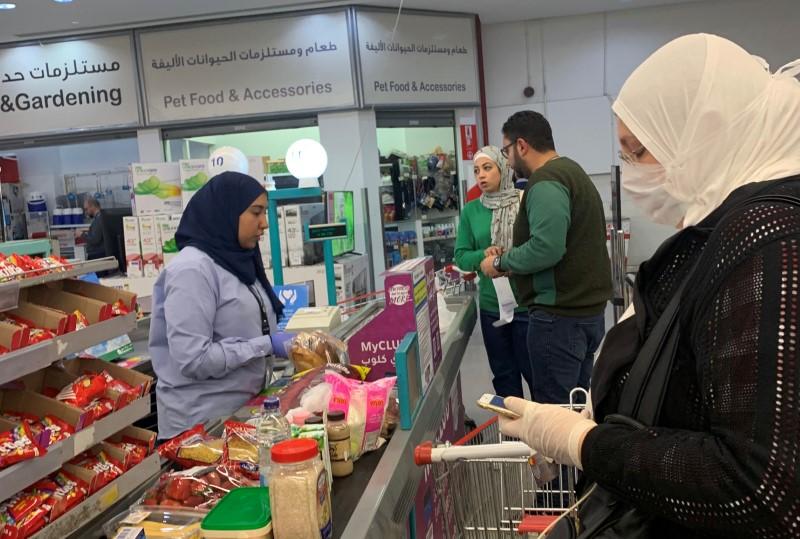 Egypt announced on Thursday evening 46 new cases of coronavirus, including four foreigners from different nationalities and 42 Egyptians, raising the total number of confirmed cases in the country to 256.
Egypt's Health Ministry also announced one new death from the virus — a 68-year-old Egyptian from Giza Governorate who passed away at a quarantine hospital.
Seven people have died from complications of the virus in Egypt. 
Health Ministry Spokesperson Khaled Megahed also announced that 28 of the total cases of COVID-19 confirmed in the country had fully recovered from the illness.
Megahed stressed that all confirmed positive cases of COVID-19 are placed under quarantine at isolation hospitals, where they receive medical care in accordance with World Health Organization (WHO) regulations and guidelines.
He reiterated that the Egyptian government is maintaining transparency regarding confirmed coronavirus cases in the country.
Egypt announced earlier on Wednesday 14 new coronavirus cases, including two foreigners and 12 Egyptians. 
The other six deaths from COVID-19 in Egypt — three foreigners and three Egyptians — include a 78-year-old Italian national, a 70-year-old Egyptian from Cairo Governorate, a 72-year-old German national who passed away in Luxor Governorate, a 50-year-old Egyptian man from Daqahlia Governorate, a 60-year-old German tourist who tested positive in the Red Sea resort town of Hurghada after having traveled in Luxor, and a 60-year-old Egyptian woman from Daqahlia.
Image: A woman wears a protective face mask inside a Carrefour hypermarket while Egypt ramps up its efforts to slow the spread the coronavirus (COVID-19) in Cairo, Egypt, on March 19, 2020 (REUTERS/Amr Abdallah Dalsh)