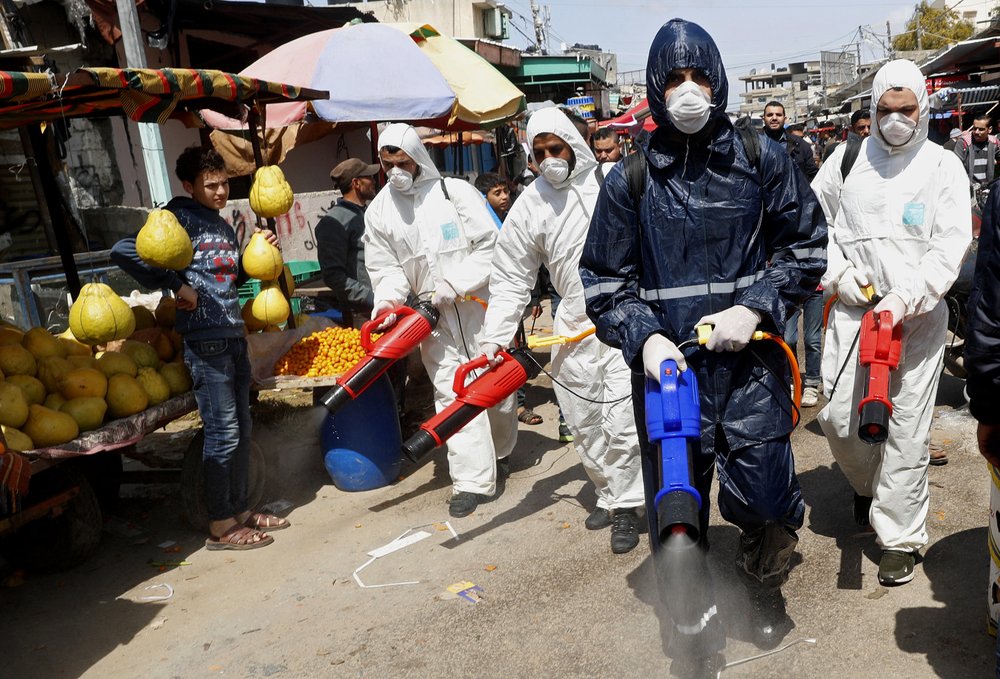 Egypt on Wednesday confirmed five new deaths from coronavirus and 155 new infections, bringing the country's total number of confirmed cases so far to 2,505.
The total number of COVID-19 deaths in Egypt has now reached one hundred and eighty-three.

Health Ministry Spokesperson Khaled Megahed said that the total number of patients who have fully recovered rose on Wednesday to 553. All of them have been discharged from isolation hospitals, with 39 patients leaving quarantine on Wednesday alone.
Zayed held her regular meeting with medical and administrative teams in four isolation hospitals via video conference on Wednesday, to ensure that all of the hospitals' medical needs are met and to follow up on standards for preventing infection.

Only 14 quarantine hospitals — less than 50 percent of the 30 hospitals that have been prepared to be used for treatment in the current phase of Egypt's coronavirus response — are currently being used to treat quarantine patients, Zayed said.
She added that 56 fever and chest hospitals are now operating as diagnostic and referral hospitals, and 25 branches of Egypt's central laboratories have joined the nationwide coronavirus analysis lab network.
Zayed also appealed to citizens to adhere to the preventive and precautionary measures recommended by the ministry.
The Egyptian government on Wednesday extended its nationwide curfew until April 23 as part of its precautionary measures to limit the spread of coronavirus.
Egyptian Prime Minister Mostafa Madbouly said that the hours of the curfew will also be amended. The curfew will now be from eight pm until six am, part of an effort to reduce overcrowding in the hours before the curfew's start time.
Madbouly said that all measures regarding the closure of stores, the suspension of air traffic, the continued closure of schools, and the reduction of employees in state-owned companies will continue during this period.
Businesses will be closed from five pm until six am during the week, and will be subjected to a complete closure on Fridays and Saturdays. All means of public and private transportation will continue to be suspended during curfew hours.
The business closures do not include bakeries, pharmacies, grocery stores and supermarkets outside of shopping centers. Restaurants will continue to be limited to delivery only.
Journalists and media workers, doctors, healthcare and emergency services workers are exempted from the curfew.