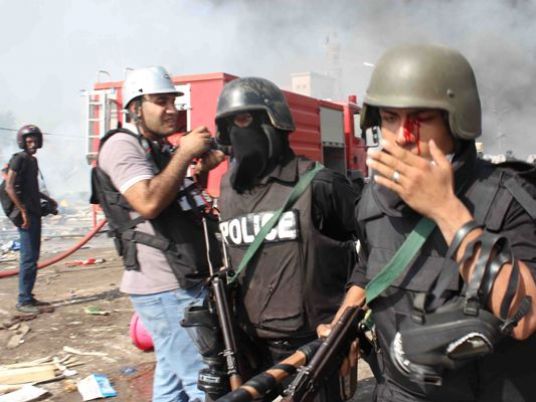 Cairo Criminal Court postponed Saturday the trial of 739 defendants, including the Muslim Brotherhood's Supreme Guide, to March 26 in a case dubbed as "Rabaa al-Adaweya dispersal."
The trial was postponed because the cage in which defendants are typically placed in court was not big enough to hold all of them.
The last trial session, which took place on Dec. 12, was postponed for the same reason.
The defendants face charges of "assembly, show of force, premeditated murder," as well as intentional damage of property and possession of unlicensed firearms.
The events date back to the dispersal of Rabaa al-Adaweya sit-in in August 2013. The encampment was in support of elected Muslim Brotherhood President Mohamed Mursi who was ousted by the military in July 2013 following protests against his rule.
Human Rights Watch said in a report, issued one year after the dispersal, that security forces "killed a minimum of 817 people and more likely at least 1,000."
The state's National Council for Human Rights, however, said in March 2014 that the death toll was 632, including eight security personnel.
Egypt listed the Brotherhood as a terrorist organisation in December 2013.
The state insists the Brotherhood is behind the violent wave of militancy which has targeted security personnel since mid-2013.
The Brotherhood continuously denies the accusations.