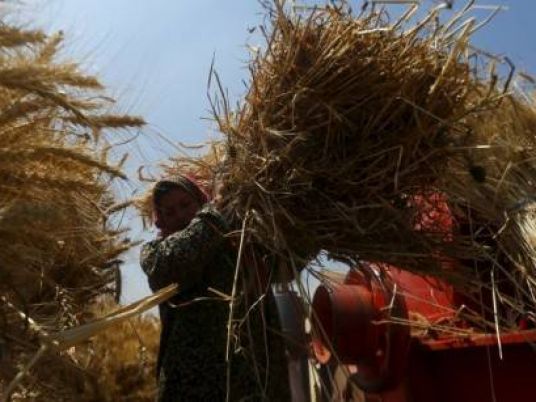 An Egyptian court on Tuesday effectively reinstated a ban on wheat imports containing even trace levels of the common grain fungus ergot, a lawyer who raised the case told Reuters, potentially re-opening a longstanding row over import rules that has disrupted trade.
Egypt, the world's largest wheat importer, issued a decree last year permitting wheat imports with up to 0.05 percent ergot, a common international standard, following a near year-long standoff with suppliers who refused to do business after the country banned the fungus entirely.
The administrative court on Tuesday ruled that the decree was invalid, potentially restoring a zero tolerance standard that led to boycotts of state grain tenders last year after traders said it was impossible to guarantee.
The court said in its ruling on Tuesday that the prime minister was not legally authorized to issue last year's decree because his office was not the competent authority governing import rules for agricultural products, said Tarek Al-Awadi, a lawyer who raised the case.
"The prime minister issued a decision last year, and the ruling today cancels that decision and orders the suspension of importing of any cargo infected with ergot, whether now or in the future if it contains any percentage of ergot," said Awadi.
An Egyptian court earlier this year ordered the suspension of a new food inspection system launched to streamline trade in response to the ergot row, but that court decision has never been implemented by the government.
Awadi said the government must give effect to Tuesday's court decision even pending an appeal process and unless it is overturned by the country's higher administrative court.
The supply ministry did not immediately respond to requests for comment.