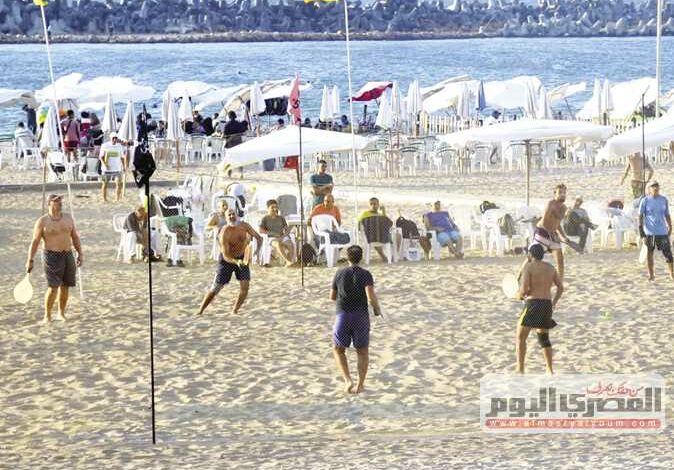 The Central Administration of Tourism and Resorts in Alexandria has allocated a special beach for racket, a sport famous to the Mediterranean city that has almost disappeared.
The authorities in Alexandria have allocated "Tahouna Court" (Mill Court) on the beach of Ishaq Helmy in Sidi Bishr, to bring the game back to life.
In statements to Al-Masry Al-Youm, Gamal Rashad, head of the Central Administration for Tourism and Resorts in Alexandria, said that the court's location was chosen due to the expanded sandy area of the beach.
Rashad said that "the English brought racket to Egypt, and the Alexandrians adapted and developed it and made it a very popular game on the shores of the Mediterranean city."
He pointed out that the construction of this court is the beginning of a series of designated areas for beach sports.
Rashad explained that Alexandria's beaches have witnessed, since the beginning of the summer season, a great boom in interest in beach sports, allowing beachgoers to enjoy.
He added that Ishaq Helmy beach is one of the most distinguished beaches in Alexandria, and its ticket price is LE15, including access to a parasol, a chair, and the use of the toilet and locker room.
Edited translation from Al-Masry Al-Youm