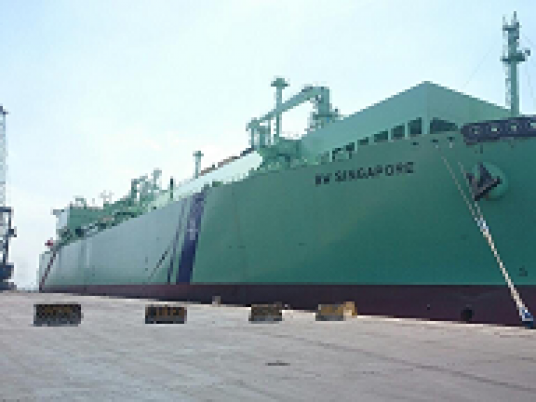 Egypt will delay plans to rent a third liquefied natural gas import (LNG) terminal for one month, until the ministry of electricity determines its LNG needs, an official at state gas buyer EGAS told Reuters on Sunday.
"We decided to delay holding the tender for one month (until end of November) until an agreement is made with the ministry of electricity over its needs for LNG over the coming period," said the official, who declined to be identified.
A third floating and storage regasification unit (FSRU), an import terminal that converts LNG to natural gas to feed the power grid, is expected to arrive at the end of June 2017 to handle a surge in LNG demand from new power plants coming online.