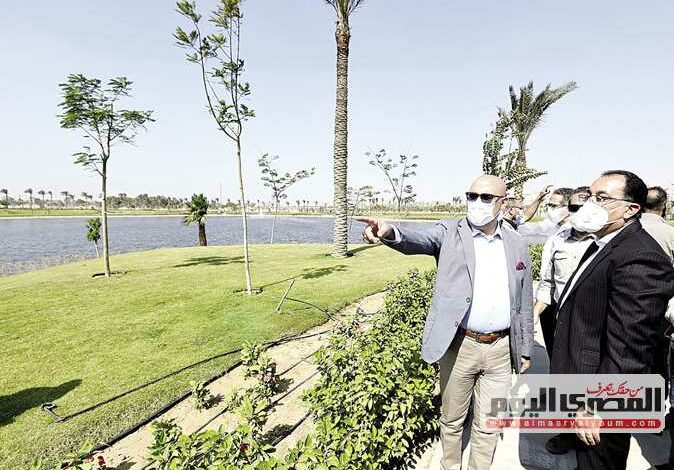 Egyptian Prime Minister Mostafa Madbouly said that his government is determined to gradually remove unplanned areas and establish alternative housing units for their residents.
Areas of land suitable for the establishment of these alternative houses are being provided, so that these new homes are planned in the proper way, he said.
Madbouly added that his government is working to complete development projects in Cairo Governorate as soon as possible based on orders from President Abdel Fattah al-Sisi.
These in particular include projects to develop the regions of Historic Cairo and Misrael-Kadima (Old Cairo), in order to work on restoring the Cairo to its civilized appearance.
He said that the completion of development projects requires accelerating implementation rates.
Madbouly's statements came during an inspection tour on Saturday to some development projects underway in the Old Cairo area.
It began by inspecting a project to develop the Magra al-Oyoun Fence and the surrounding area, during which he was accompanied by Minister of Tourism and Antiquities Khaled al-Anany, Minister of Housing Assem al-Jazzar, and Cairo Governor Khaled Abdel-Aal.
The Prime Minister also ordered more studies on modifying facades for buildings surrounding the area of ​​​​the Magra al-Oyoun Fence development area, to fit with the buildings being implemented within the project and follow the same urban patterns.
He has also instructed to pay attention to dividing the streets and to properly implement landscaping.