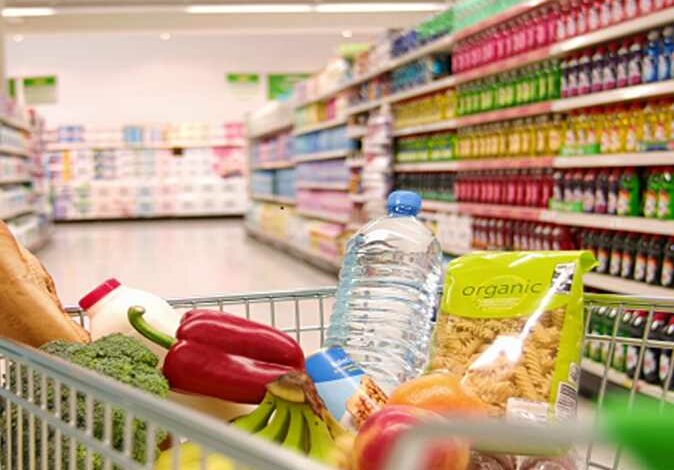 The Egyptian government refuted rumors on Sunday that the country is suffering shortages and disappearances of food commodities due to the repercussions of the global food crisis.
The Media Center of the Egyptian Cabinet said on Sunday that it had contacted the Ministry of Supply and Internal Trade to verify these claims, which were spread online.
The ministry denied the news as baseless.
The center stressed the availability of commodities of all kinds in all markets across the country, and there is a safe and sustainable strategic reserve of strategic and basic commodities for a period of no less than six months.
It stressed the state's ability to overcome the global crisis and provide safe and healthy food commodities to citizens without shortage or disappearance of any commodity from the markets.
Work is also underway to establish seven regional strategic warehouses for basic commodities, the center assured, with the aim of increasing the food commodity stock to cover local consumption from eight to nine months, by increasing storage spaces.
It appealed to all media outlets and users online to investigate accuracy and objectivity in publishing news, and to communicate with the concerned authorities to check before publishing information that is not based on any facts and leads to confusion among citizens.
The media center said that if there are any complaints related to the shortage of basic supply commodities in the governorates, people should report to the hotline of the Consumer Protection Agency (19588).
A cabinet statement said last week that the government is continuing its efforts to secure Egypt's reserves of basic commodities in implementation of President Abdel Fattah al-Sisi's directives to strengthen the food security and provide the necessary financial funds to achieve this goal.
It added that Egypt has a strategic reserve of wheat sufficient for a period of seven months, by adding the shipments that were purchased recently.
Sugar stocks are sufficient for domestic consumption needs for eight months. Pasta stock is sufficient for four to eight months.