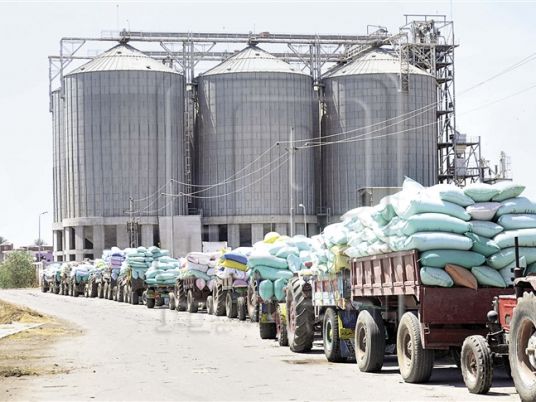 Egypt has a strategic reserve of wheat sufficient for a period of seven months, the government announced, by adding the shipments that were purchased recently.
A cabinet statement added that the government is continuing its efforts to secure Egypt's reserves of basic commodities in implementation of President Abdel Fattah al-Sisi's directives to strengthen the food security and provide the necessary financial funds to achieve this goal.
The statement came after Prime Minister Mostafa Madbouly met with Ali Moselhi, Minister of Supply and Internal Trade.
Sugar stocks are sufficient for domestic consumption needs for eight months.
The cabinet said that there is no problem in the provision of sugar, as the harvest season of the beet and cane crops will begin, explaining that the oil stock is sufficient for six months.
Moselhi said that the pasta stock is sufficient for four to eight months.
With regard to white rice, he referred to the import of 50,000 tons, where shipments of rice are received successively, and the ministry is working to ensure the provision of rice throughout the year for citizens.
The minister stressed the availability of various types of meat, explaining that the stock of live meat is sufficient for local consumption for a period of seve-14 months, and frozen meat is sufficient for a period of 5-6 months.
He added that poultry is sufficient for four-seven months.
The minister also indicated that the control authorities in the ministry, affiliated agencies, and supply directorates continue to conduct daily campaigns to make sure the availability of different goods.