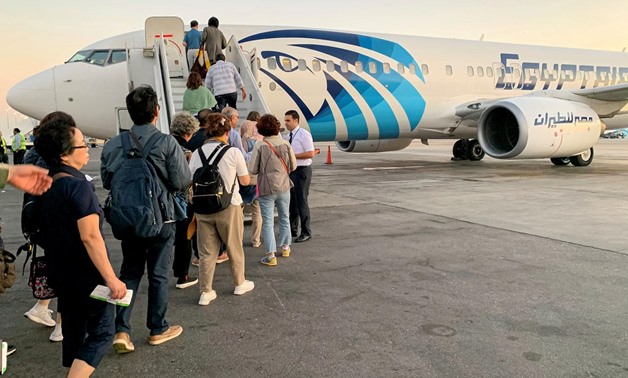 The Cabinet's Media Center has debunked reports claiming it froze air traffic at the Capital International Airport due to the absence of international safety standards on landing.
The media center contacted the Ministry of Civil Aviation for confirmation, it said.
The ministry assured that the workflow and air traffic at the Capital International Airport are going regularly, with flights operated according to daily operating schedules
The airport receives aircraft of various airlines for refueling normally, the ministry said.
The Capital International Airport is one of the biggest airports in Egypt, equipped with the latest automatic landing systems (ILS / DME) while its monitoring software building features the latest special devices for air traffic management.
The airport is located on the Cairo-Suez road, east of Cairo Airport, and serves the New Administrative Capital, Suez and Ismailia Governorates.
It consists of a passenger terminal on an area of 4,000 square meters, and a main terminal with a capacity of 300 passengers per hour.