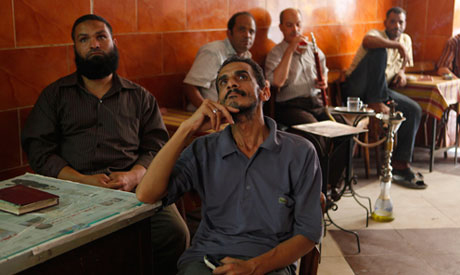 The mosque attack in Egypt's Sinai may only strengthen the view that the country needs continued IMF support as agreed a year ago and the economy is likely to quickly shake off any negative repercussions, economists say.
Gunmen carrying the flag of Islamic State killed more than 300 worshippers in the attack on the mosque, the worst such attack by militants in Egypt's modern history.
Tourists and investors seem unlikely to be much deterred by the attack, which took place in an isolated spot far away from Egypt's main tourist resorts and economic centres.
"It won't have an impact," said Reham Eldesoki, a senior economist at regional investment bank Arqaam Capital. "It's so far away from South Sinai. There have already been other terrorist attacks in northern Sinai and they haven't impacted European tourism or any other sort of tourism."
The tourist industry is gradually recovering from the turmoil of a popular uprising in 2011 and the 2015 downing of a Russian airplane over Sinai that killed all 224 passengers and crew on board and devastated the industry.
An official at one of Egypt's larger tourist companies, who asked not to be named, said it was too early to judge the impact of last week's attack.
"We haven't felt it in our reservations. After some attacks, we have had cancellations and reduced bookings. But until now we haven't felt anything this time because it was the weekend," he said. "Until now it has been smooth, without problems."
A spokesman for Thomas Cook said that there had been no noticeable impact from the attack on demand for holidays in Egypt, and that sales to Egypt on Monday were trending ahead of last year's sales.
The state statistics agency CAPMAS said 826,000 tourists arrived in October, the highest number in two years but still well below the 1.49 million who visited Egypt in October 2010.
Economists said short-term money market investors were similarly unlikely to be put off by the Sinai attack.
Egypt has put a mechanism in place that guarantees foreign exchange availability for foreign buyers of Egyptian pound treasury bills at the time of redemption. Foreign exchange and economic risk is at their lowest in years, Eldesoki said.
Foreign investors, lured by a sharp devaluation of the Egyptian pound last year and high interest rates, have increased their holdings of Egyptian treasury bills to over 330 billion Egyptian pounds ($18.6 billion).
The Sinai attack should likewise have little effect on longer-term direct investment.
IMF REVIEW
An IMF team this month completed its second review of Egypt's performance since agreeing to a $12 billion, three-year loan agreement a year earlier and the IMF board is expected to approve a third disbursement of funds, equal to $2 billion, within weeks.
"The IMF board meeting is certain to approve the next disbursement," Angus Blair, chief operating officer of investment bank Pharos Holdings, said. "The Sinai incident will likely underpin the IMF board view that Egypt needs continued support still further."
One the key issues under Egypt's IMF programme will instead be whether it implements a planned increase in energy prices early next year or next summer, said Eldesoki.
Energy subsidies over the last decade or two have been one of the biggest drains on Egypt's budget. It has increased the price of subsidized products twice since signing the agreement last year, and another increase is expected soon.
The international price of oil has increased since the finance ministry drew up its budget, and at some point it may need to take this into account, Eldesoki said.
The government may be unwilling to hike prices — unpopular in a country used to state subsidies — before a presidential election scheduled sometime in late spring. Egypt's President Abdel Fattah al-Sisi is widely expected to run and win that vote.
Egypt's main share index, the EGX30, climbed 0.8 percent on Sunday, the first trading day after the attack, but edged down 0.02 percent on Monday.