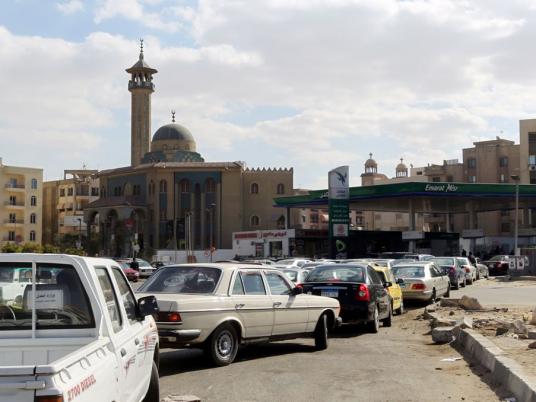 Egypt expects to spend 25 percent less than budgeted for on fuel subsidies this fiscal year due to a fall in crude oil prices, a top oil ministry official said on Thursday, offering help to the government's efforts to slash its deficit.
The government has introduced a series of reforms including deep subsidy reductions and tax rises as part of efforts to revive an economy battered by political turmoil since the 2011 uprising which removed Hosni Mubarak.
It cut energy subsidies in July, raising fuel prices by up to 78 percent.
Its budget for the full year had foreseen savings of more than 40 billion Egyptian pounds ($5.59 billion) on energy subsidies as a whole, but a 30 percent decline in oil prices since June could see it save billions more.
Egypt is now likely to spend 75 billion pounds on the subsidies in the 2014-15 fiscal year which next June, rather than the 100 billion originally planned, Tarek El Molla, chairman of state-run Egyptian General Petroleum Corp (EGPC), told a meeting of the Italian Chamber of Commerce in Cairo.
Brent crude oil fell $2 to a 50-month low below $76 a barrel on Thursday as oil producers in OPEC looked set to keep output unchanged despite oversupply in world markets.
Oil prices have sunk in recent months due to supply from the U.S. shale boom and slower growth in China and Europe.
Egypt spent 22 billion Egyptian pounds on fuel subsidies in the first quarter of the 2014-2015 fiscal year, down 29 percent from a year earlier, an oil ministry official said this month.
Egypt aim to get rid of energy subsidies completely within five years.