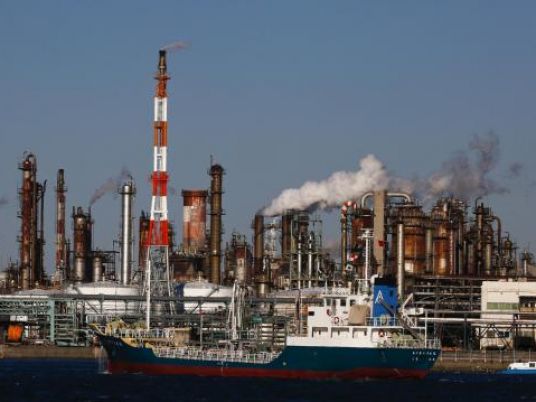 The cost of importing LNG to Egypt will decrease US$0.5 billion annually to $2 billion as a result of the drop in international oil prices, according to Khaled Abdel Badie, the chairman of state-run Egyptian Natural Gas Holding Company (EGAS).
The price of LNG dropped to an average of $12/mmBtu – $13/mmBtu currently, down from $16/mmBtu previously, Abdel Badie said.
Oil prices that have fallen by about 60 percent since June 2014.
Egypt expects to spend 30 percent less than budgeted for on fuel subsidies this fiscal year due to a fall in crude oil prices, according to the oil ministry, offering help to the government's efforts to slash its deficit.
Meanwhile, the Finance Minister Hany Qadry Dimian revealed on Wednesday that the savings from the decline in oil prices and its impact on the budget has not been determined yet.
The minister added, the majority of savings will be directed to reduce the budget deficit to reach LE240 billion, representing 10 percent of the gross domestic product (GDP).
Egypt spent LE22 billion on fuel subsidies in the first quarter of the 2014-2015 fiscal year, down 29 percent from a year earlier, an oil ministry official said this month.