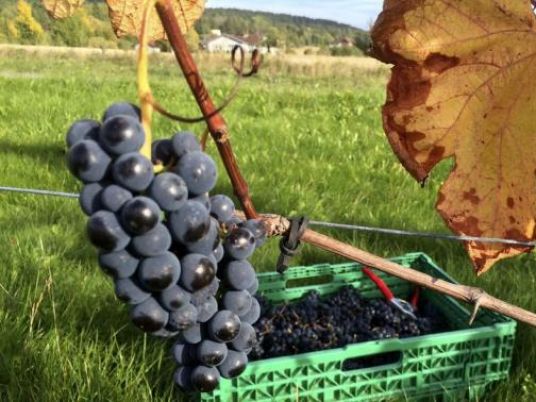 Minister of Agriculture and Land Reclamation Ezz Eddin Abostait announced that Egypt has opened two new markets for agricultural exports of tomatoes into Canada and grape seedlings into Morocco for the first time.
The Egyptian quarantine authorities conducted extensive negotiations with its counterparts in Morocco and Canada, which led to opening the two new markets, Abostait said in a press statement on Monday.
Negotiations focused on recent measures taken by the Egyptian quarantine authorities to maintain the quality of Egyptian agricultural exports and meet the safety requirements set by Canada and Morocco in order for Egypt to open export markets there, Abostait stated.
Egyptian agricultural exports enjoy a good reputation in various countries of the world, according to Abostait, pointing out that the Agriculture Ministry is continuing its efforts to promote the new steps taken by Egypt to ensure the quality of it's exports.
Demand for Egyptian agricultural exports increased following the implementation of strict quarantine procedures, which contributed to meeting the safety requirements from more countries, said Ahmed al-Attar, the head of the Central Department of Agricultural Quarantine.
Attar added that official administrative procedures for the export of Egyptian grape seedlings to Morocco, as well as Egyptian tomatoes to Canada, are currently underway.
Edited translation from Al-Masry Al-Youm