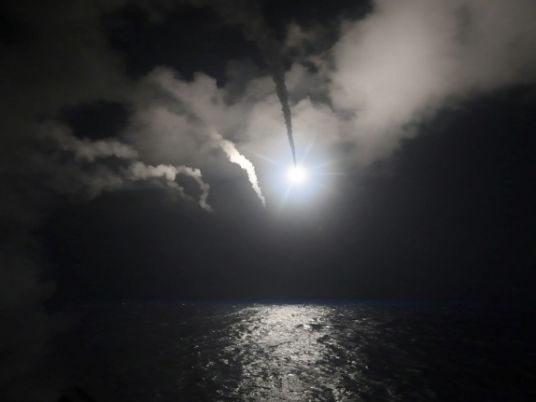 The Egyptian Foreign Ministry has issued a statement expressing concern over the US missile strike in Syria earlier today.
The statement said it is following with deep concern the repercussions of the "Khan Sheikhun crisis" and the consequent serious developments.
The Foreign Ministry called on the United States and Russia to act on the basis of international legitimacy, to contain the conflict, and to reach a comprehensive and final solution to the Syrian crisis.
"The Arab Republic of Egypt is following with deep concern the repercussions of the Khan Sheikhun crisis, which claimed the lives of scores of innocent Syrian civilians through internationally banned poisonous gases," the statement read.
Egypt stressed the importance of avoiding the escalation of the situation in Syria to preserve the safety of this nation and the people of the Middle East.
The statement also said that Egypt believes that the Syrian government must immediately end the military conflict in Syria in order to preserve the lives of the Syrian people through negotiations, under the supervision of the United Nations.
Egypt called on the US and Russia to live up to their international responsibilities of preserving peace and security through reaching a comprehensive and conclusive solution to the Syrian crisis, which has steadily worsened over the past six years.
Edited translation from Al-Masry Al-Youm