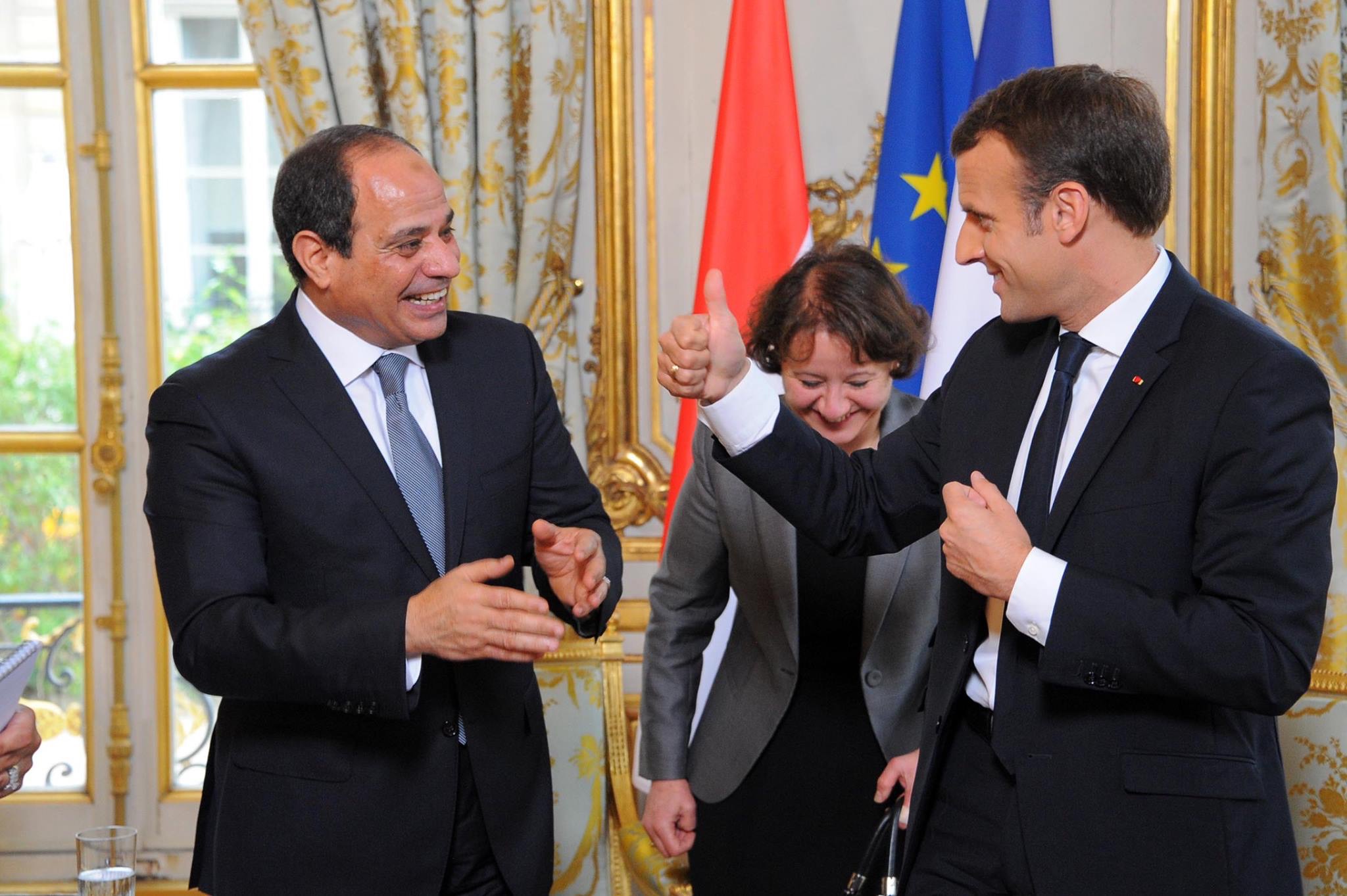 Egypt signed 16 cooperation agreements with France, including agreements in the field of transport and others to support small-sized enterprises, during President Abdel Fattah al-Sisi's visit to Paris, which ends on Thursday.
The agreements included three memorandums of understanding signed by Egypt's Minister of Transport, Hisham Arafat, as well as a cooperation agreement between a French company and the Egyptian Railways Authority for training the workers of the Authority. The agreements also included the implementation of an integrated transport study for the city of Mansoura through a French grant worth 500,000 euros.
The memorandum of understanding included studying the operation and maintenance of the Third Metro Line in Cairo by the French company.
Egypt's Minister of Trade and Industry Tarek Qabil and Deputy French Minister of Treasury Thomas Corp, have also signed a joint cooperation agreement in the field of entrepreneurship.
Sisi meanwhile stressed the importance that Egypt attaches to the development of its economic and trade relations with all friendly countries, including with France through joint projects that meet the interests of the two parties, create job opportunities and support small and medium sized enterprises.
Sisi met with the French Finance Minister Bruno Le Maire as well as a large number of chairmen of French companies and displayed the major national projects implemented in Egypt.
He said Egypt was looking forward to benefit from French expertise in many fields and called on French companies to invest in these projects, especially the Suez Canal Corridor Area Project.
Le Maire announced during the meeting a visit soon to Egypt at the head of a delegation of representatives of French companies to discuss joint projects.
Edited translation from Al-Masry Al-Youm