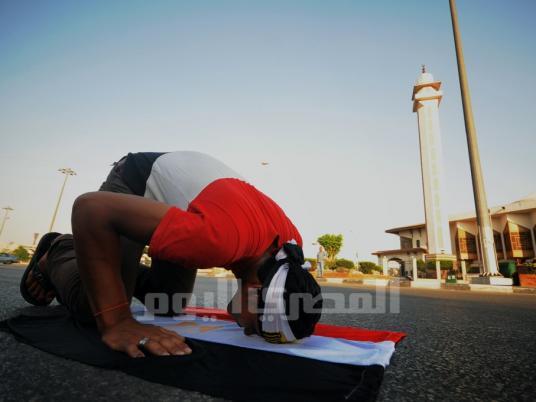 Egypt has handed over the mobile phone records of the head of a street vendors union to Italian investigators who are looking into the killing in Cairo of student Giulio Regeni, a legal source said on Friday.
Regeni, who was doing postgraduate research into the union, was last seen by his friends on January 25. His body, which showed extensive signs of torture, was found in a roadside ditch on the outskirts of the Egyptian capital on February 3.
Italy, which has repeatedly complained that it has not received full cooperation from Egypt over the killing, has asked for the phone records of 13 individuals as well as a mass of other information, including video from surveillance cameras.
Earlier this week, the Egyptian authorities sent to Rome the records of five people, including Mohammed Abdullah, the head of the street vendors union, said the legal source, who has direct knowledge of the probe but declined to be named.
The identities of the other four people whose phone data was handed over were not revealed. Italy has not said why it was seeking information about Abdullah.
In the aftermath of the 2011 uprising, vendors were often used by police to attack protesters or acted as informers. Some vendors were also targeted by the police for blocking roads.
Reuters was not able to contact Abdullah or the Interior Ministry on Friday, a weekend day in Egypt. A Foreign Ministry spokesman declined to comment.
The legal source said Italy was also requesting help from Google about Regeni's email account. An email was sent from the account on March 23 and investigators are trying to find out who hacked into it, and why.
Italy last month recalled its ambassador to Egypt for consultations to protest what it said was the slow pace of the investigation and the perceived lack of cooperation. Italian investigators are due to fly to Cairo on Sunday for talks with their Egyptian counterparts.
Human rights groups have said the torture indicated Regeni, 28, died at the hands of the security forces, an allegation Cairo denies.
Three Egyptian intelligence officials and three police sources told Reuters that Regeni was detained by police and then transferred to a compound run by Homeland Security on the day his friends say he disappeared. The Interior Ministry and Homeland Security department denied this, saying Regeni was not held by police or Homeland Security.
Following the report, local media reported that two individuals filed criminal complaints asking police to investigate Reuters and its Cairo bureau chief.