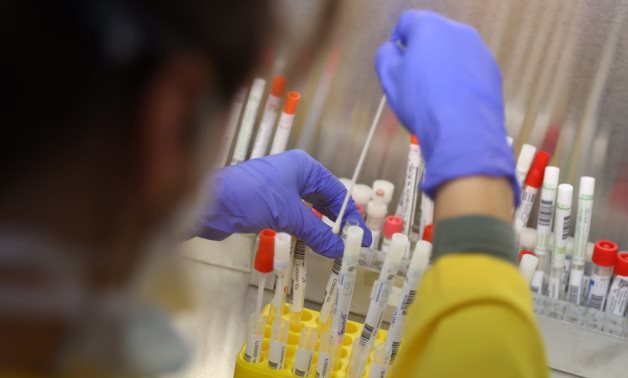 The Egyptian Cabinet agreed during its Wednesday meeting to amend the value of administrative fees for conducting a COVID-19 PCR travel analysis, as well as an Antigen Rapid analysis for Egyptians and foreigners.
The value of expenses for PCR analysis becomes LE650 for Egyptians, instead of the previous fee LE900, and LE750 for foreigners instead of LE1,200.
Fees for the Antigen Rapid test are now LE175 for Egyptians instead of the previous fee of LE250, and LE225 for foreigners, instead of LE320 earlier.
Several countries now require travelers to a PCR test before traveling to them.
Egypt's Ministry of Health and Population has provided the necessary procedures to conduct this test for travelers outside Egypt.
The ministry requires pre-booking for PCR analysis, and the Central Administration for Laboratories and their branches has devised a testing service based on the instructions of the civil aviation authorities and health authorities of certain countries that require conducting health tests before entering their territories.
Egypt's health authorities on Wednesday reported the highest daily COVID-19 infections since the outbreak of the coronavirus pandemic in 2020.
Egypt's Ministry of Health and Population reported 2,291 new coronavirus cases, 48 deaths, and 2,359 recoveries for Tuesday. A total of 428,202 cases have been reported in Egypt, with 22,683 deaths and 360,524 recoveries.
Edited translation from Al-Masry Al-Youm