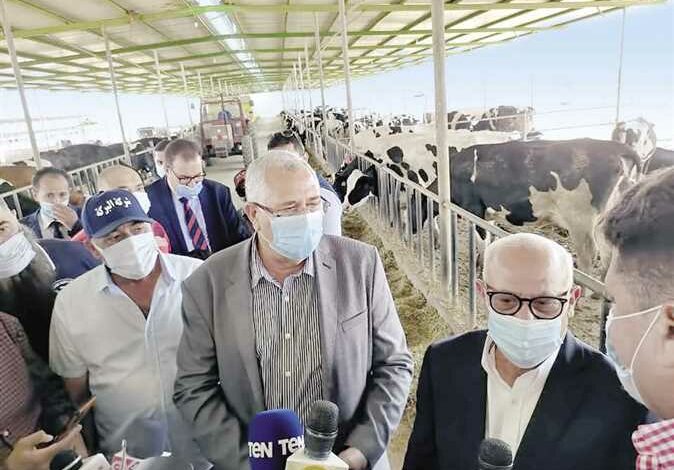 Minister of Agriculture and Land Reclamation Al-Said al-Qusayr on Sunday said that the state has an ambitious plan in place to provide food to all its citizens, and currently owns over nine million feddans of land with huge projects on the way for horizontal expansion.
He explained that the agricultural sector has been impacted by the coronavirus pandemic due to its connection to food.
In a meeting with the Governor of Port Said Adel al-Ghadban, Qusayr said that the ministry was able to control  water-intensive crops, chiefly rice and bananas, and the state is using its available water resources with the highest efficiency.
He explained that the new expansion projects depend on groundwater and the recycling of agricultural drainage water.
The government has spent huge sums of money on establishing agricultural sewage treatment plants, such as the al-Mahsamah plant, which won the best engineering project in the world in 2020, and the Bahr al-Baqar plant, which is amongst the largest treatment plants in the world.
Qusayr added that President Abdel Fattah al-Sisi also launched the New Delta Project, which aims to reclaim and cultivate more than one million feddans, and which costs hundreds of billions to cultivate strategic crops and establish integrated urban agricultural communities.
He referred to national projects that the ministry is currently undertaking, such as the national project to revive veal, the irrigation modernization project, dairy collection centers, and the national program for producing vegetable seeds.
Egypt has also achieved self-sufficiency in poultry, he added, and new markets have been opened for export after 30 Egyptian establishments acquired the approval of the World Organization for Animal Health (OIE) that they are free from avian influenza.
Edited translation from Al-Masry Al-Youm