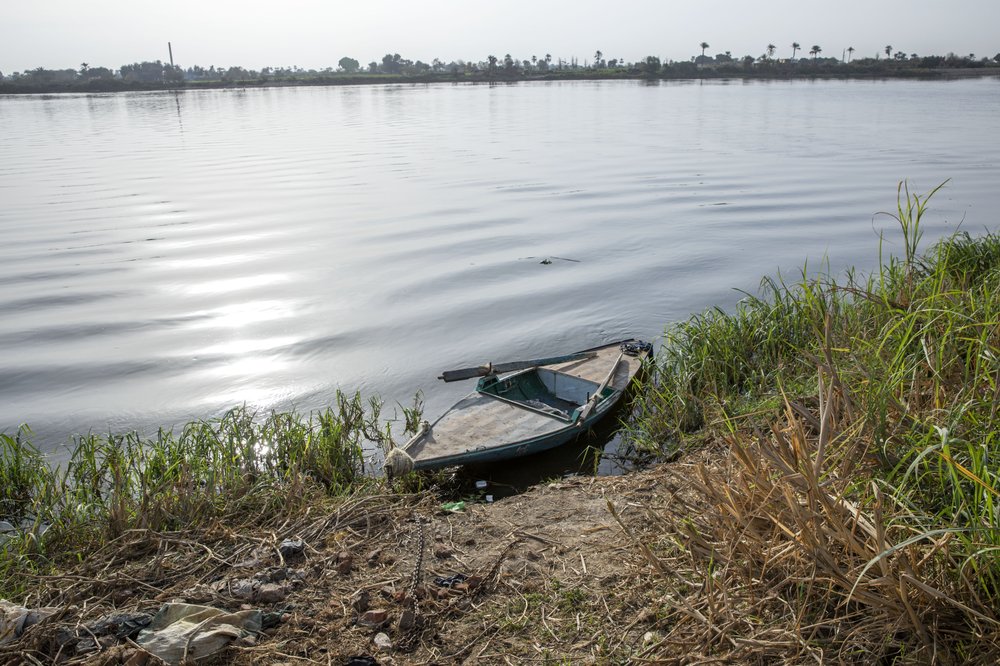 Irrigation officials in Egypt announced that the country has developed a plan to secure its water needs until 2050, in statements that come two days after a session held by the UN Security Council to consider the dispute between Egypt, Sudan, and Ethiopia over the Grand Ethiopian Renaissance Dam (GERD).
Undersecretary of the Egyptian Ministry of Irrigation and Water Resources, Ragab Abdel-Azim, said that "a plan has been devised to secure Egypt's water needs until 2050."
He pointed out that Egypt has been working since 2017 to solve water deficit issues, and has implemented strategies such as building 100 agricultural wastewater treatment plants and limiting water-hungry crops such as rice and sugar cane.
Abdel-Azim's statements came during an open dialogue on ways to manage Egypt's resources in light of water challenges, which took place on Saturday under the Supreme Council for Media Regulation.
For his part, the Egyptian Minister of Irrigation and Water Resources, Mohamed Abdel-Ati, said "the Egyptian state will not allow a water crisis to occur in Egypt," adding: "We are studying all scenarios in all disciplines in the various sectors of the Ministry of Irrigation."
The minister noted that the GERD has serious known and unknown defects.
He pointed out that the state is working around the clock on the issue and will make a decision that protects its interests. 
In his speech before the UN Security Council, Egyptian Foreign Minister Sameh Shoukry warned that "if Egypt's water rights are damaged or its survival is endangered, Egypt has no alternative but to protect and preserve its inherent right to life."
On Thursday, members of the Security Council called on the three countries to resume negotiations in order to reach a legal agreement on the dam, which Addis Ababa refuses to sign.
During the session, the Foreign Ministers of Egypt and Sudan, Sameh Shoukry and Maryam al-Sadiq, accused Ethiopia of thwarting the negotiations, while the Ethiopian Minister of Irrigation, Seleshi Bekele, considered discussing an issue in the Security Council a "waste of time."
Egypt and Sudan fear the impact of the dam on the communities located after it, water facilities and the area of agricultural land, in addition to reducing their share of water.
Ethiopia officially informed Egypt on July 5 that it had started the second filling of GERD reservoir, a move that was unilaterally rejected by Egypt.
The Renaissance Dam is the largest hydroelectric project in Africa, with a cost of more than US$4 billion.