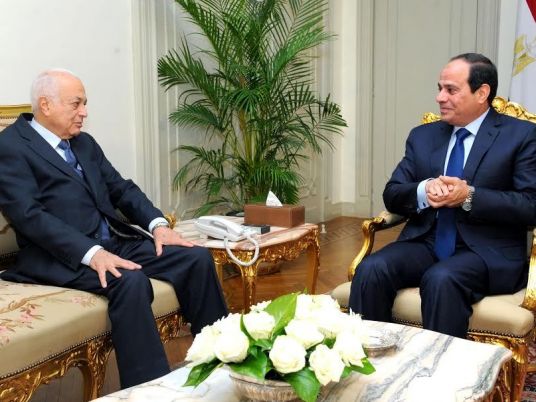 The Arab League said Tuesday that it would hold its annual summit on March 28-29 in Egypt's Red Sea resort of Sharm el-Sheikh, with national security topping the agenda.
Arab League chief Nabil al-Arabi said he met Egyptian President Abdel Fattah al-Sisi on Tuesday to prepare for the high-level talks.
"The main topic of the summit will be how to maintain national security in Arab countries," Arabi told reporters at the League's Cairo headquarters.
The threat from the Islamic State (IS) jihadist group, the war in Syria, and the crises in Libya and Yemen are among the issues expected to be discussed, according to officials.
A row erupted at a meeting of the League last week in Cairo where Egypt's delegate accused Qatar of supporting "terrorism" in Libya.
The spat came after Qatar expressed reservations over Egypt's recent air strikes against IS targets in Libya in response to the beheadings of 21 Coptic Christians, mostly Egyptian.
Ahead of the League summit, Arab foreign ministers will hold two preparatory meetings — one in Cairo on March 9 and another in Sharm el-Sheikh on March 26.