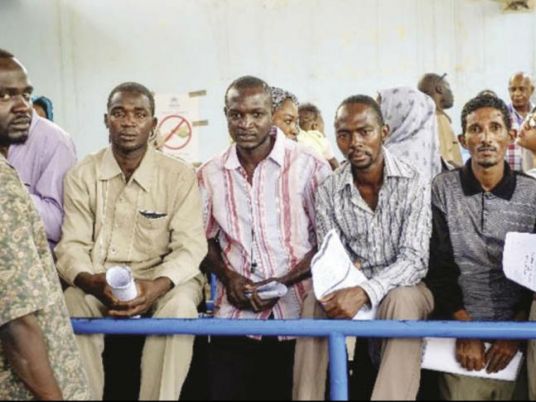 Egypt hosts more than 250,000 refugees registered with the UNHCR from 59 countries, alongside five million other foreigners escaping conflict, violence and persecution, the Deputy Foreign Minister for African Affairs Hamdy Loza said in an event held in Geneva on Monday.
On Monday, the Permanent Mission of the Arab Republic of Egypt to the United Nations Office alongside other international organizations in Geneva organized an event on the sidelines of the Global Refugee Forum, the largest international conference of its kind held for the first time in 20 years.
Entitled "Evaluating the contributions of host countries in protecting, hosting, and supporting refugees," this side-event featured Loza as a keynote speaker, reviewing Egypt's efforts as a refugee host country.
Loza went over the most prominent services Egypt provides for refugees in health, education, and the subsidized goods they receive by the state. He stressed on Egypt's endeavors to continue improving refugee conditions, in accordance with the government's 2030 vision plan.
The event was attended by ministers, ambassadors, and high-level officials from different countries as well as the UNHCR and the World Bank. These participants stressed the need to fairly and sustainably share refugee burdens and responsibilities in accordance with the UN Global Compact on Refugees.
Loza also participated in another side event, organized by the delegation of the African Union and the African Group in Geneva, where he reviewed Egypt's presidency of the African Union in 2019 which coincided with the launch of "The Year for Refugees, Returnees and Internally Displaced Persons" in Africa by the UN.
He also reviewed the Aswan Forum for Sustainable Peace and Development's results, which addressed sustainable solutions to refugee issues and the importance of linking together peacebuilding efforts with humanitarian and development work.
Edited translation from Al-Masry Al-Youm