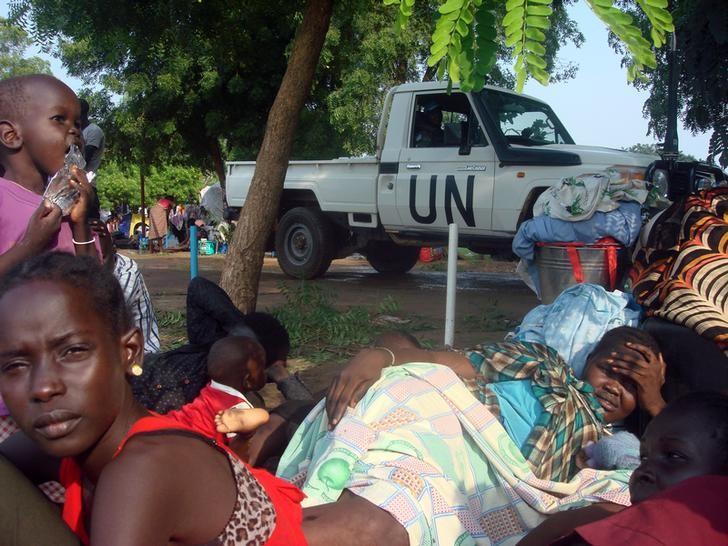 Egypt announced its plans in sending out humanitarian aids — including food and medical supplies — on a regular basis to Juba, South Sudan.
The initiative aims to relieve the suffering of civilians living through the civil war, Egypt's Assistant Minister for Foreign Affairs Ahmed Fadel Yaqoub said in a statement.
The first batch of aid was dispatched earlier this week and is the first of several that Egypt plans to send to the Juba in the coming months, Yaqoub added.
South Sudan has been suffering from an ongoing food and water crisis since the start of the civil war in 2013.
The humanitarian aid is being shipped to Juba by the Egyptian military on instructions from Egyptian President Abdel Fattah al-Sisi.
According to UN data, war and famine have killed more than 10,000 and forced more than 2 million children in South Sudan to flee their homes to neighboring countries since fighting broke out between the government and rebel forces.
President Salva Kiir says it was a coup attempt, blaming soldiers loyal to former Vice-President Riek Machar for the trouble, however Machar denies this.
As South Sudan's civil war moves well into its fourth year, aid workers are struggling to meet the needs of 1.9 million internally displaced people. An estimated 250,000 are disabled and living in UN civilian protection sites across the country, according to the World Health Organization.
Egypt has continuously expressed support for a peace agreement in South Sudan, was the first country to officially recognize the new nation's independence in 2011.
President Kiir visited Cairo in January for talks with Sisi, discussing ways to boost bilateral relations, and developments regarding the Nile Basin.