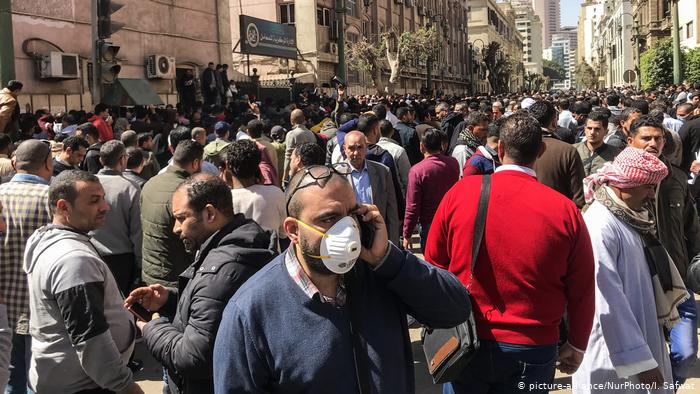 Chairperson of the Health Committee of Egypt's House of Representatives Mohamed al-Amary said on Wednesday that people who fail to wear face masks in public must pay a fine ranging between LE300 and LE4,000, according to amendments made to the Infectious Diseases Law.
The amendments also concern burial procedures for victims of coronavirus, as well as consequences for those who attempt to impede the burial of said victims.
During Sherif Amer's talk show "Yahdoth fi Masr" (It Happens in Egypt), Amary said that the families of coronavirus victims and a representative from the Ministry of Health must be present during the burial of any coronavirus victim.
Amary noted that anyone who attempts to prevent the burial of a victim of coronavirus will face imprisonment and a fine ranging from LE5,000 to LE10,000.
The House of Representatives on Wednesday approved amendments to the Infectious Diseases Law, aiming to develop the health authorities' capacity to combat the COVID-19 pandemic.
Edited translation from Al-Masry Al-Youm