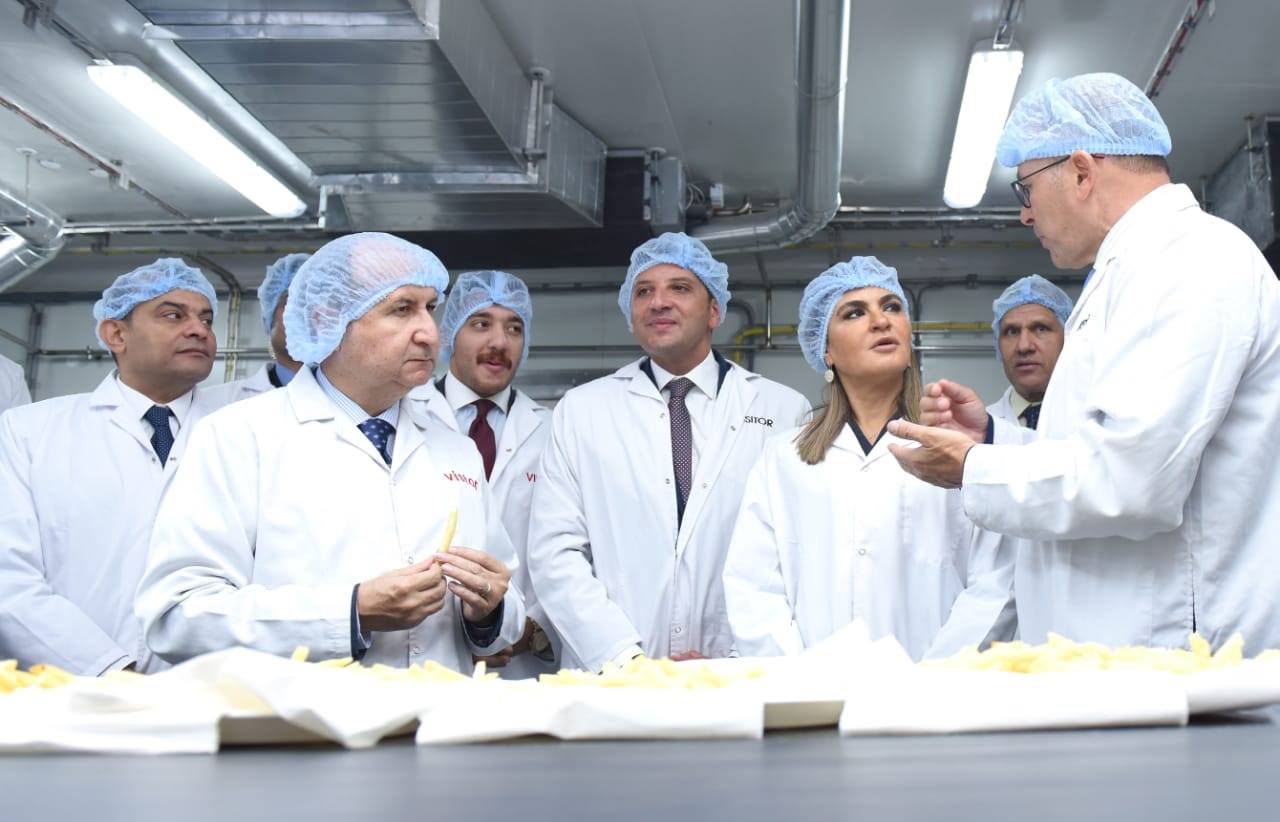 Egyptian Minister of Trade and Industry Amr Nassar on Tuesday inaugurated the latest Farm Frites Egypt factory in the 10th of Ramadan, with investments of US$40 million.
The factory is located on an area of 9,300 square meters, providing 100 direct jobs and more than 5,000 indirect jobs.
Nassar stressed that the ministry seeks to raise the standards of efficiency and safety in the food processing sector, to make Egypt an industrial and export hub for food industries for the Arab countries and the Middle East markets
The opening ceremony was attended by Minister of Investment and International Cooperation Sahar Nasr and Piet de Bruijne Beit Dibrong, Chairman of Farm Frites International.
Nasr said that the company's expansion domestically confirms the improvement of the investment environment in Egypt, especially for Dutch investments, which come second place in pumping foreign direct investments in Egypt at a total of $10 billion distributed to 648 companies.
She added that the company will be one of the first beneficiaries of the new amendments approved on the investment law during the current year, the most important of which is that expanding companies benefit from the establishment of incentives and guarantees.
With this expansion, the company will be able to strengthen its position as the largest potato production company in Egypt, with a production capacity of more than 150,000 tons per year. It will also be able to double its exports and open up new export markets, where it exports half of its production to 22 countries, in addition to the transfer of Dutch food industry technology to Egypt.
The Managing Director of Farm Frites, Ahmed Seddik, said that the new factory operates with the latest potato packaging and processing technology in Egypt, and that the company is currently working to increase the number of its products by 25 percent, as it produces nearly 18 products.
He added that the potato market in Egypt is promising and achieves high growth rates according to an integrated work system that suits the change in consumption patterns. Seddik pointed out that the company plants 18,000 acres annually to provide its needs of agricultural products.
Edited translation from Al-Masry Al-Youm