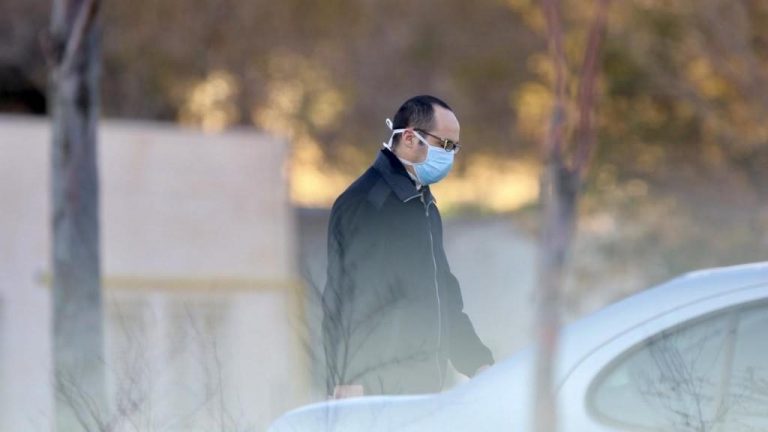 The Ministry of Supply and Internal Trade on Tuesday has made one facemask per month a compulsory part of ration card supplies covering four or more individuals.
Facemasks will also be an optional delivery for ration cards for three individuals or less starting from Tuesday.
These measures come to limit the recent spike in coronavirus infections reported across the nation.
It also follows under the ministry's efforts to maximize the benefit of the ration card system in distributing basic and strategic commodities to the largest number of citizens , currently servicing 64 million beneficiaries from ration cards.
The ministry explained in a statement that it has the largest regular and disciplined distribution network through food outlets and consumer complexes ensuring rapid distribution and access throughout Egypt.
Minister of Supply and Internal Trade Ali al-Meselhy said that facemasks have become an urgent necessity and thus it was important to begin disbursing facemasks alongside ration cards to take advantage of the ration card system to distribute the masks to the largest number of citizens.
The ministry had included cloth facemasks through the digital ration card system at a cost of LE8.5, which citizens would need only to pay 50 piasters for.
These fabric masks are able to be used up to 50 times, provided they are washed properly and dried in sunlight.
Egypt's Minister of Supply and Internal Trade Ali Meselhy announced in July that up to 40 million sustainable fabric face masks will be given out through ration cards, as an urgent necessity to stem the coronavirus outbreak.
Each governorate will receive masks proportionate to the number of rations cards, with two masks at most for each card.