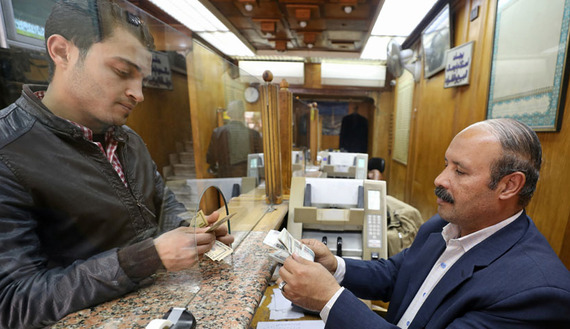 The Egyptian Finance Ministry announced on Friday that it would raise the customs dollar price for non-essential and entertainment goods, linking it to the exchange rate of the dollar in the Central Bank of Egypt (CBE) for a month starting from the first of December.
A statement by the Finance Ministry said that the price of the customs dollar will be fixed at its current rate of LE16 for strategic and necessary goods for a month beginning from the first of December 2018 until December 31.
Egypt devalued its currency by 48 percent in 2016, allowing it to float freely, in order to meet a key demand by the IMF and secure a three-year $12 billion loan.
US dollar exchange rate currently stands at LE17.86 for buying and LE17.95 for selling, according to CBE exchange rates.
The ministry said that non-essential goods include caviar, shrimps, lobster, ornamental fish, alcoholic beverages, pet food, cosmetics, tobacco products, flowers, domestic industry and other imports which have domestic equivalent such as shoes and furniture and imported vehicles such as passenger cars, motorcycles and Tuk-Tuks.
The Ministry pointed out that a list of goods that will be subjected to the exchange rate of the US dollar announced by the CBE has been set, after being reviewed by the economic ministerial group and in full coordination with the Ministry of Commerce and Industry.
It explained that the price of the customs dollar for non-essential goods, which will be subject to the exchange rate declared by the CBE, contributes to the increase in the Value Added Tax of entertainment goods, as there is no justification for it to continue with the reduced price for customs dollar (LE16).
The statement said that raw materials, production requirements, inputs and feedstock for industries have been taken into account, and will be subject to the price of customs dollar for essential goods (LE16).
Edited translation from Al-Masry Al-Youm