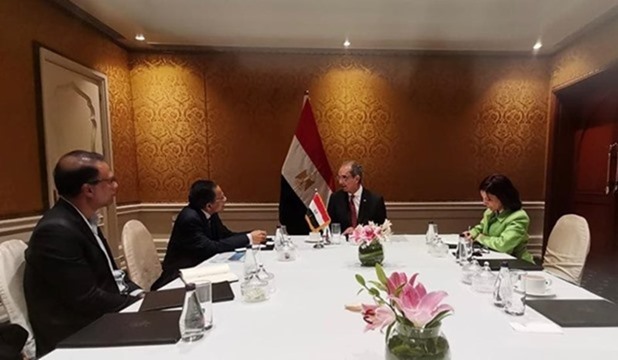 Minister of Communications and Information Technology Amr Talaat has discussed in a meeting with Indian Minister for Railways, Communications, Electronics and Information Technology Shri Ashwini Vaishnaw, ways of fostering bilateral cooperation in the field of communications and information technology.
The meeting was held on the sidelines of Talaat's participation in the G20 Digital Economy Working Group meetings in the Indian city of Bengaluru.
During the meeting, the two ministers probed how to activate the memorandum of understanding (MoU) signed between the two countries in January.
The pair also explored the mechanisms for enhancing bilateral cooperation in manufacturing electronics building digital capabilities and supporting digital infrastructure.
Talaat said the Egyptian government highly appreciates the Indian government's invitation to attend the G20 meetings, in a move which reflects the depth of strategic ties between the two countries.
On his part, Vaishnaw lauded the significant progress in relations between India and Egypt in the area of communications and information technology.
Talaat also held a meeting with CEO and Managing Director (MD) Designate at Tejas Networks Anand Athreya, as they discussed the company's future plans and the possibility of cooperation in the electronics industry.
The meeting took up the possibility of the Indian company's cooperation with the Egyptian Ministry of Communications on technical training and capacity building related to communication networks.