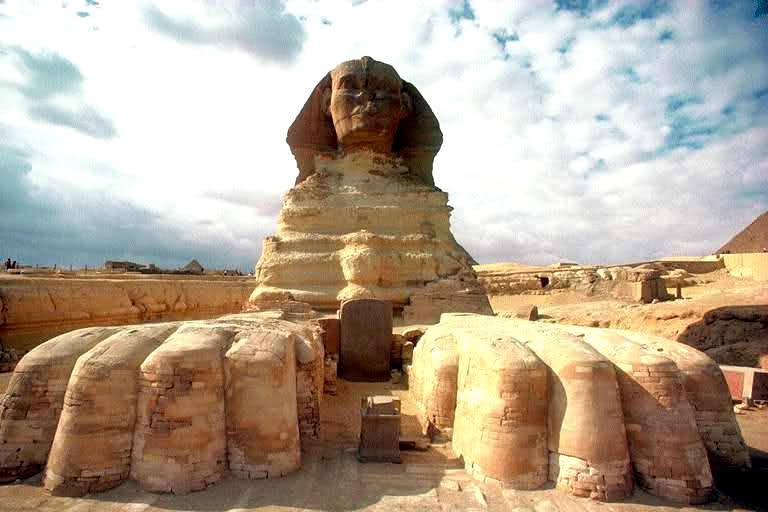 Egypt's Ministry of Antiquities said Tuesday that it initiated the second phase of restoring the Dream Stele of Thutmosis IV, which lies between the hands of the Sphinx at the Giza pyramids plateau.
The director of the Giza Pyramids archaeological area, Ashraf Mohie, said in a statement that the first phase of restoring the Dream Stele had been concluded, in which the lower part of the granite slab was restored.
Work has now started on the second phase, which involves restoring the upper part of the Dream Stele, to strengthen the weak parts, remove the incrusted dust and treat the surface peels.
The Dream Stele is made of pink granite and has a height of 144 cm, width of 70 cm and thickness of 40 cm. It dates back to the era of the Eighteenth Dynasty.
King Thutmosis IV has ordered to put as a memorial slab between the Sphinx' hands, in remembrance of a dream he had before he ascended Egypt's throne in 1,401BCE (Before Common Era).
In the dream, the Sphinx appeared to Thutmosis IV and promised him that he would attain the throne of Egypt, asking him to kindly remove the sands which had accumulated over him through the years.