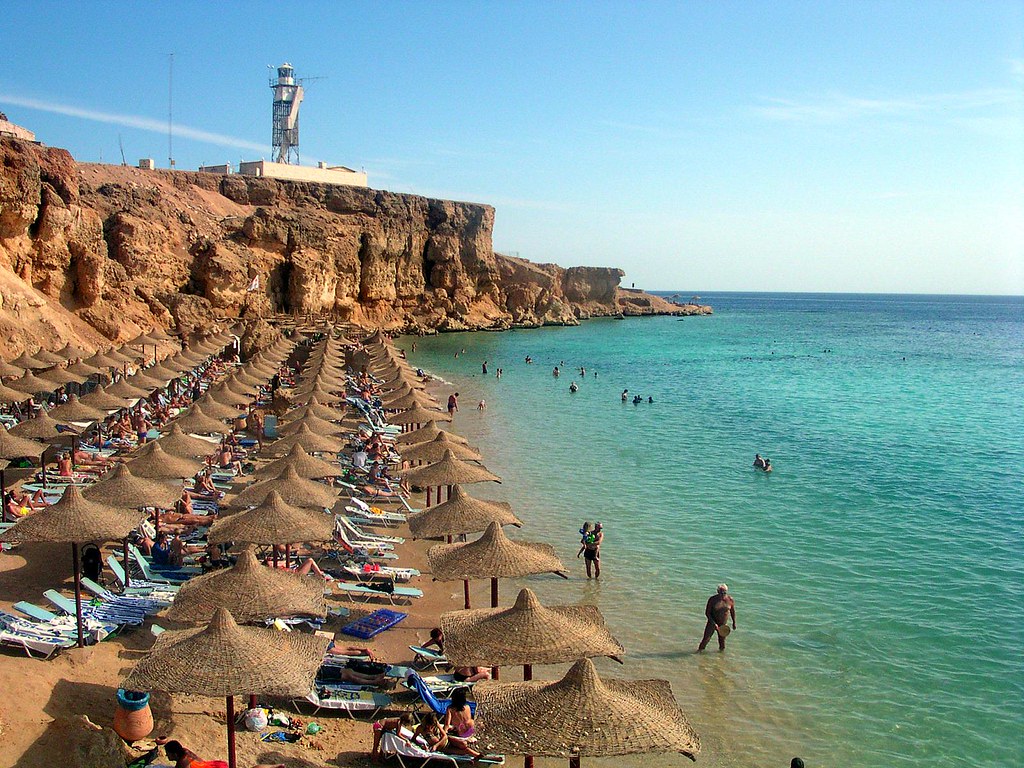 In continuation of preparations for Egypt's hosting of the Conference of Parties on Climate Change (COP27), Tourism and Antiquities Minister Khaled Anany and Environment Minister Yasmine Fouad, met to discuss mechanisms of joint cooperation to promote eco-tourism in Egypt and mechanisms for transforming Sharm el-Sheikh into a green city, with the participation of representatives of the concerned authorities and environmental and tourism experts from the two ministries.
During the meeting, Fouad reviewed joint efforts to achieve sustainable tourism, which began more than a year ago, when the first indicative guide was drawn up on the environmental requirements of hostels and its classification.
A field survey was conducted for a number of hotels with green and non-green labels to assess the environmental standards  applied, for example, the use of solar energy systems, dealing with waste and managing water resources.
A road map was developed for the implementation of some standards aiming to increase its efficiency, achieve sustainable development goals, and introduce the environmental dimension.
Moreover, work is in progress to increase the diving centers that also obtained the green label as part of the procedures for transforming Sharm el-Sheikh into a green city with all its touristic components, in conjunction with the 27th COP27, which Egypt will host in Sharm el-Sheikh in 2022.
Fouad explained that they focus on reducing the use of single-use plastic, obtaining the green label for hotel establishments, and diving centers, training workers inside hotels, and conducting competitions between hotels for best environmental practices to urge green transition.
Fouad indicated that the national strategy to reduce plastic use includes the shift from the use of plastic dining utensils in Sharm el-Sheikh to the use of environmentally friendly tools while training workers to instill environmental behaviors.
Fouad added that the ministry has set up a project to integrate biodiversity conservation into tourism in Egypt. This project comprises many trainings for workers in tourist facilities to familiarize workers with environmental practices and integrate them into environmental work during the last period. The ministry will complete its plan in this regard in a way that contributes to supporting the green transformation in Sharm el-Sheikh, especially in light of the preparations for the COP27, she said.
Edited translation from Al-Masry Al-Youm