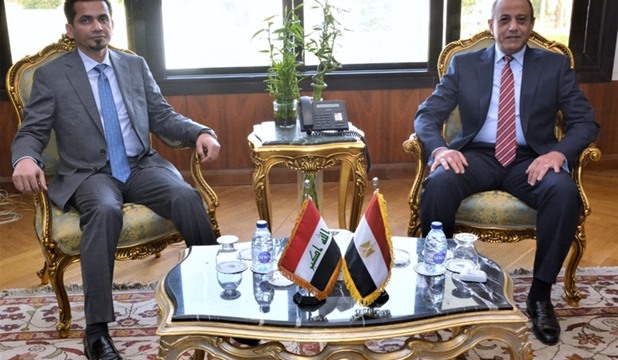 Egypt is keen on promoting cooperation with Iraq in the spheres of training and aircraft maintenance, said Civil Aviation Minister Mohamed Abbas Helmy.
The minister also underlined the depth of ties binding Egypt and Iraq, particularly in the air transport field.
The minister's remarks came during his meeting Thursday 24/11/2022 with Iraqi Transport Minister Razzaq al Saadawi along with his accompanying delegation.
The meeting was held to probe aspects of cooperation and ways of boosting partnership between the two countries.
Iraqi Ambassador to Egypt Ahmed Nayef al Dulaimi along with a host of the ministry's leaderships attended the meeting.
For his part, the Iraqi minister said he was delighted to hold this fruitful meeting, voicing appreciation for the support provided by the civil aviation ministry to the Iraqi transport sector.
He also reaffirmed that Egypt and Iraq enjoy strong, deep and historical relations.
The minister, meanwhile, said he looks forward to enhancing cooperation between Egypt and Iraq.