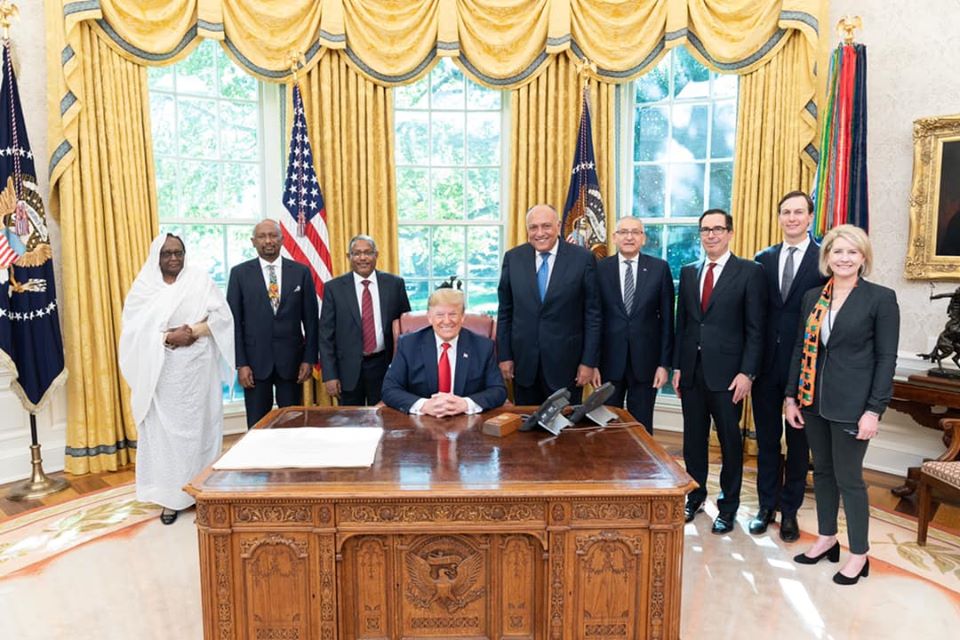 Egypt on Thursday said it is willing to resume negotiations with Ethiopia and Sudan on the rules for filling and operating the Grand Ethiopian Renaissance Dam (GERD).
Negotiations were suspended in February after Ethiopia refused to sign a draft agreement prepared by the United States and the World Bank.
A statement issued by the Egyptian Foreign Ministry said that Egypt is always ready to engage in the negotiating process.
It stressed, however, the importance that the negotiations be serious and constructive, and contribute to reaching a fair, balanced and comprehensive agreement that preserves Egypt's water interests while also taking into account the interests of Ethiopia and Sudan.
On Thursday, Sudanese Prime Minister Abdalla Hamdok and the Ethiopian Prime Minister Abiy Ahmed agreed on the necessity for all three parties to return to the negotiating table to complete the remaining part of the agreement to fill and operate the dam.
Hamdok and Ahmed agreed to assign the water ministers of their respective countries to resume negotiations as soon as possible.
Hamdok held talks on the GERD negotiations via video conference on Tuesday with Egyptian Prime Minister Mostafa Madbouly, with the participation of the two countries' foreign and irrigation ministers and intelligence services.
Sudan on May 12 rejected Ethiopia's proposal to sign a partial agreement to start filling the reservoir of the dam in July.
Ethiopia announced its endeavor to store 4.9 billion cubic meters of Nile waters in the reservoir of the dam in July, while Cairo insists on adhering to the reference of Washington's talks on filling and operating rules for GERD, as well as to the declaration of principles signed between the three countries in 2015.
Egypt took part in the latest GERD meeting in Washington on February 27 and 28, which produced a final agreement regarding filling and operating the GERD.
Representatives from Addis Ababa were noticeably absent from the meeting, and only Egypt has signed the agreement so far. Sudan has also abstained from signing the agreement to fill and operate the GERD.
Ethiopia has also warned that it would begin filling the dam in July without signing an agreement. Construction is not due to be finished until 2023.
Egypt's Ministries of Foreign Affairs and Water Resources has rejected Ethiopia's plan to fill the reservoir of the GERD before construction work is finished and regardless of whether an agreement has been reached with downstream countries.
Egypt relies considerably on fresh water from the Nile and has voiced concerns that the GERD would negatively impact the country's water supply, especially in light of overpopulation fears, and has thus insisted throughout negotiations that measures be put in place to protect downstream countries in case of drought during the filling process at the dam.
Edited translation from Al-Masry Al-Youm