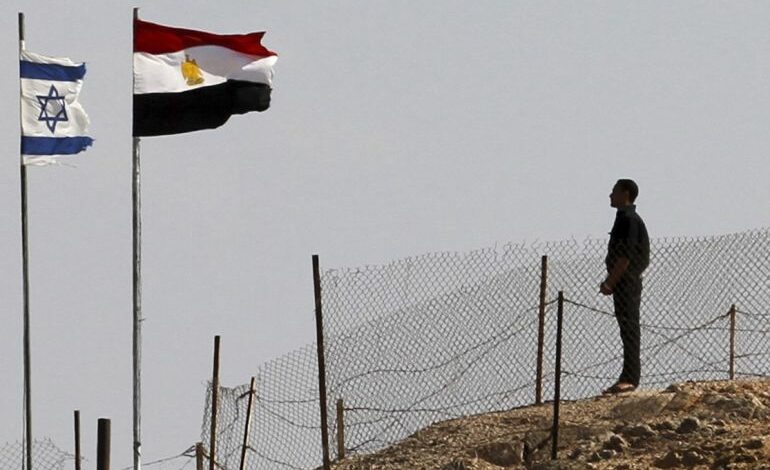 Egypt and Israel are set to hold an urgent security meeting regarding a shootout at the border which left three Israeli soldiers dead, and to form an Egyptian-Israeli committee to prevent such an incident from occurring again, the Saudi Al-Arabiya channel reported on Saturday.
An Egyptian army statement said that, "At dawn, on Saturday, one of the security personnel in charge of securing the international border line chased drug smuggling elements, and during the pursuit, the security personnel breached the security barrier and exchanged fire."
"This led to the death of three Israeli security personnel and the wounding of two others, in addition to the death of one Egyptian security personnel during the exchange of fire," the statement said.
"All search, inspection and securing measures are being taken in the area, as well as taking legal measures regarding the incident."
This comes as the Israeli army earlier announced that it is investigating the circumstances of the incident and combing the area in cooperation with the Egyptian army.