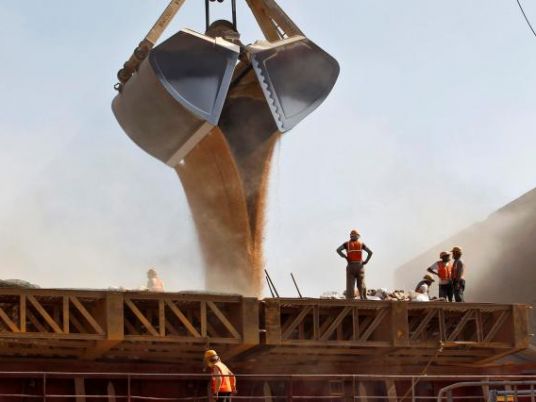 Egypt and Italy signed Thursday an agreement to establish 10 vertical silos and apply the information and communications technology (ICT) system to the wheat management sector. The agreement has a value of LE360 million as part of the third agreement of the Italian-Egyptian debt swap program.
The project aims to establish 10 silos implemented by the Holding Company for Silos and Storage in the governorates of Sharqiya and Monufiya.
The signing was completed by Investment and International Cooperation Minister Sahar Nasr, the Italian ambassador to Cairo Giampaolo Cantini, and Chairman of the Egyptian Holding Company for Silos and Storage Sherif Bassily in the presence of Minister of Supply Ali Moselhy.
Nasr said that the signing comes under the third agreement of the Egyptian-Italian debt swap for development program, which is to use debts to launch development projects instead of paying them to the Italian side, helping to improve the lives of citizens in Egypt.
The total value of the program is 350 million euros, she added, stressing the strength and depth of strategic economic relations between Cairo and Rome.
The minister added that the investment ministry prioritizes the development finance in the supply sector due to its role in meeting the needs of citizens, especially the need for wheat.
She stressed ongoing cooperation with the ministry of supply in the implementation of development programs, especially in the most needy governorates, to contribute to the creation of job opportunities and services provision.
Moselhy said the project is one of the most important silo storage projects using modern technology in the three largest governorates producing wheat.
Italy's ambassador meanwhile said that the debt swap program focuses on achieving sustainable development and stimulating economic growth in Egypt. It is one of the most important development programs supported by his government.
Edited translation from Al-Masry Al-Youm