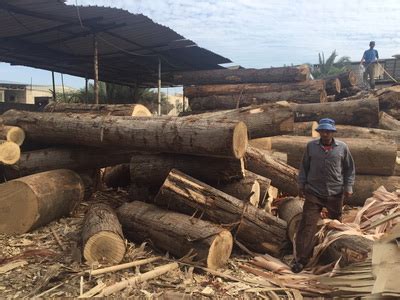 Egypt Kuwait Holding (EKH) Chairman and CEO Moataz Al-Alfie announced that his company has plans to create a wood factory in Minya governorate, spanning over 30 feddans, with 3 billion dollars in investments.
In a press release, Al-Aflie expected the factory to begin construction by next March, and to be inaugurated by 2020, adding that the factory's production will reach $50 million in the first year after its operations. Moreover, Al-Alfie added that the company is currently heading negotiations with several banks to obtain a LE1 billion loan to fund the factory.
The project will also have an environmental aspect, as it aims to plant trees using treated sewage water over 6000 feddans. This comes as part of Egypt's current plan to rely on treated as it battles its water scarcity challenges. The treatment will also make the water more usable for agriculture.
Not only that, but Al-Alfie highlighted that the project will present a push to the Egyptian economy, as it will boost the businesses of warehousing, refrigerating, packaging and wholesaling, among others.
Kuwaiti Holdings operates in several fields, including energy, gas, petroleum and chemicals, as well as fertilizers, with investments amounting to a total of $2.1 billion in different fields, Al-Alfie said.
Al-Alfie, who holds the position of honorary president in the Egyptian section of the franchise, said that its projects in Egypt provide 900 thousand direct job opportunities and around 1.6 million indirect opportunities, while taking up around LE80 billion in investments, and generating revenues that add up to LE14 billion.
This is not the first project that EKH has had in Egypt. The company broke ground back in September 2018, with a LE2.1 billion fiberboard factory in Beni Suef.