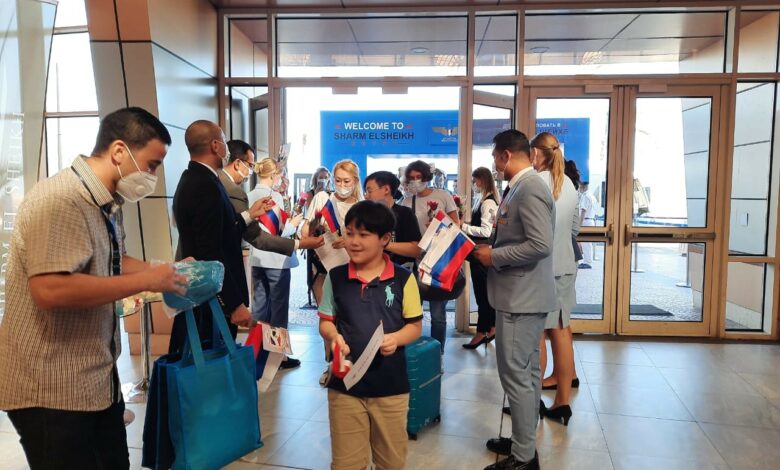 The Egyptian Embassy in Moscow has announced a hotline for Russian tourists, according to a post on mission's Facebook page.
As of September 1, hotline 19654 in Egypt is open to respond to Russian tourists' inquiries.
The announcement was made it both Russian and Arabic.
In a special statement to RT, the Egyptian Ambassador to Moscow, Ehab Nasr, said that the launch of the Russian hotline comes as part of the Tourism Ministry's ongoing commitment to helping tourists within the country.
He added the ministry had launched another line in English a month ago.
A number of Russian airlines recently announced running new flights from Moscow to Egypt's Red Sea resort cities of Sharm el-Sheikh and Hurghada, as Russia officially resumed flights between the areas in mid-August.
The resumption of flights will likely bring a much-needed boost to Egypt's ailing tourist sector, as it continues to recover from losses incurred throughout the coronavirus pandemic.
___
IMAGE: Sharm el-Sheikh Airport receives first Russian flight from Moscow on Monday, August 9, 2021.