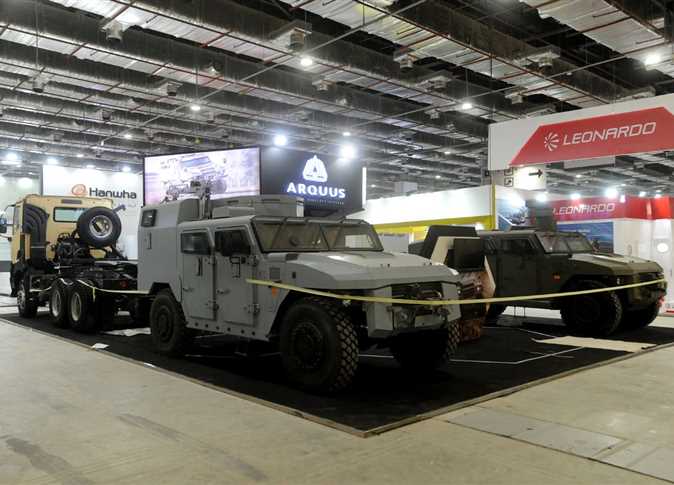 The Egyptian Minister of Military Production Mohamed Ahmed Morsi on Sunday met with the Vice President of Lockheed Martin for International Business Raymond Piselli and the company's CEO in Egypt, Saudi Arabia and Africa Joseph Rank.
Morsi referred to the Ministry of Military Production's interest in benefiting from Lockheed Martin's expertise in numerous fields, and expressed his desire to conclude a strategic partnership that would benefit both sides regarding advanced defense systems.
The ministry is also eager to localize and transfer the latest global technologies within military industries to affiliated companies and units.
He said that his ministry's primary role is in meeting the needs of armed forces and police in providing ammunition, weapons and equipment supplies.
Surplus production capacities are being used to manufacture various civilian products and contribute to the implementation of national projects and development projects in the country, he explained.
Morsi valued the active participation of the US overall and Lockheed Martin in particular within Egypt's International Defense Expo (EDEX 2021) – the largest event of the military industries sector in the African continent.
Piselli explained that his company is currently one of the largest in the world in military industries. It works towards manufacturing all kinds of radars, battle tanks, missiles, aircraft, train operating systems, flight training systems and technology laboratories.
He said that his company is interested in working with Egypt in various areas of military manufacturing due to its huge capabilities in the area, which is what prompted the company to participate as a golden sponsor for the second edition of the EDEX 2021.
Rank meanwhile expressed hopes that this meeting would play an important role in opening new horizons for investment and cooperation between various military production companies and Lockheed Martin.
The meeting touched on cooperation in various fields such as the manufacture of C6 ISR systems (command – control – communications – computers – cyber security – combat and reconnaissance systems), general development and software engineering.