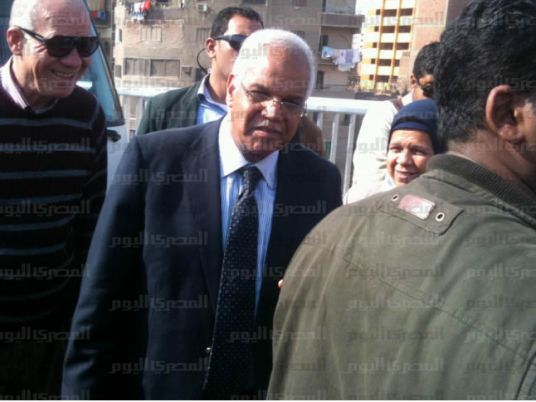 Egypt is mulling the creation of a national agency devoted to airport security, according to comments made to Russian media by Egyptian MP Zeinab Salem.
In a report by Russia's Sputnik news agency on Friday, Salem is quoted as saying that Civil Aviation Minister Sherif Fathy has suggested the establishment of an airport security agency in light of growing concerns over air safety in Egypt.
She said the idea will have to be discussed first with the Interior Ministry, which currently supervises airport security.
If it were to go ahead, the agency might include representatives from the Russian and British authorities.
Salem pointed out that a number of countries have suspended flights to Egypt following the Russian plane crash in October last year.
Since then, the Egyptian government has called in various foreign experts to examine airport security measures, hiring British security firm Control Risks to conduct a special investigation on prodedures and make recommendations.
Two recent incidents involving EgyptAir — a hijacking in March and plane crash in May — have further damaged the image of Egypt as an air-travel destination.
However, while the events in October and March appear to call into question security procedures at Egyptian airports, the crash of EgyptAir flight MS804 this month raises concerns over French airport security.
The passenger jet took off from Charles de Gaulle airport in Paris, disappearing from radar screens over the Mediterranean Sea, just within Egyptian airspace.
While there has been much speculation on the possible cause of the incident, including a bomb attack, Egyptian authorities have insisted that no conclusions can be drawn until all the evidence has been gathered. A preliminary official report is expected in June, one month after the crash.
Edited translation from Al-Masry Al-Youm