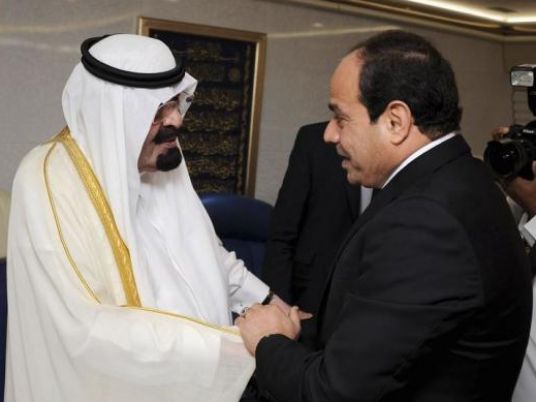 The Egyptian government seeks to obtain a new Saudi deposit, worth up 2 billion Saudi riyals (US$1.06 billion) in the coming few days, according to an official source.
"The two sides are still in negotiations over the deposit's value and conditions in terms of interest rate or repayment period," the source revealed.
Egypt's net international reserves (NIR) will be effective when Egypt returns the $2.5 billion Qatari deposit which is due to be repaid this month.
Qatar showered Egypt with $7.5 billion in deposits during the presidency of Islamist president Mohamed Morsy, however relations between the two countries deteriorated after army chief Abdel Fattah al-Sisi ousted elected president Morsy on 3 July last year.
In October, Central Bank of Egypt governor Hisham Ramez announced that Egypt had returned a $500 million deposit from Qatar, as requested by Doha.
Egypt's NIR inched up to $16.91 billion at the end of October 2014.
Saudi Arabia, the United Arab Emirates and Kuwait have swept in to replace Qatar, offering Egypt with political and economic support since Morsy was ousted.
Gulf's aid to Egypt has reached in the 2013-14 fiscal year, $10.6 billion (LE74 billion) out of which LE53 billion is in the form of petroleum products and LE21 billion in cash grants.
Meanwhile, Gulf financial aid reduced budget deficit from 15 percent to 11 percent, Finance Minister Hany Qadry Dimian announced recently .