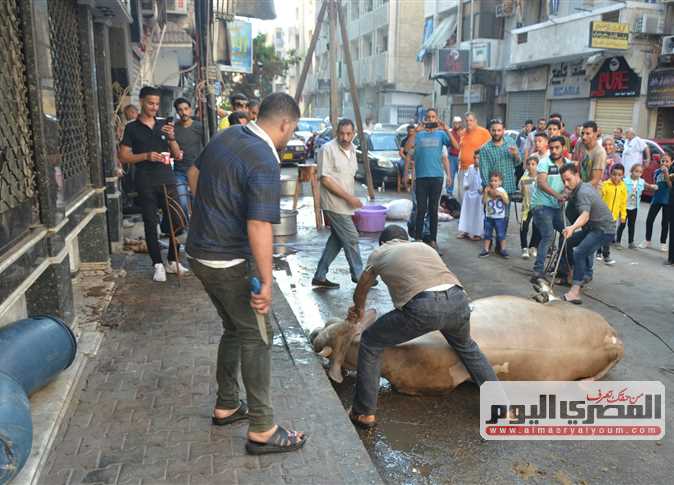 The Egyptian government announced high alert in preparation for Eid al-Adha, as the central operations rooms in various governorates on Saturday began working to counter emergencies across the country.
It also followed up on plans to provide basic goods and services to citizens.
Governorates followed up on preparing slaughter houses, providing all major commodities in the markets, and launching continuous campaigns to apprehend violators, in addition to sterilizing mosques designated for Eid prayers and canceling veterinarian leave in slaughter houses.
The operations rooms for the ministries and governorates submit their reports periodically to the central operations room of the government at the headquarters of the Information and Decision Support Center, in order to provide the best service to citizens, and to overcome any difficulties.
Cairo Governor Khaled Abdel-Aal warned that the fine for slaughtering animals in the streets amounts to LE10,000, stressing that it is prohibited to set up any displays for live animals in public roads.
Alexandria Governor Mohamed al-Sharif urged the importance of precautionary measures in place for Eid prayers in mosques in all neighborhoods of Alexandria, the need to intensify sterilization of all mosques, and raise awareness amongst worshipers to follow these measures.
In the Red Sea, the Religious Endowments Directorate set 215 major mosques in all cities of the governorate to hold Eid prayers there.
The Director-General of the Directorate of Endowments in the Red Sea Mahmoud al-Shimy, stressed the need to adhere to all precautionary and preventive procedures that are in place in every prayer, mainly that each worshiper bring their own prayer rug, wear a facemask, and maintain social distancing.
In Qalyubiya, the Director of Veterinary Medicine Amal al-Esaily announced canceling leaves for veterinarians in slaughter houses, supporting them with doctors from different departments to face the intensity of slaughter during the Eid al-Adha holiday and ensure the meat is uncontaminated.
Edited translation from Al-Masry Al-Youm