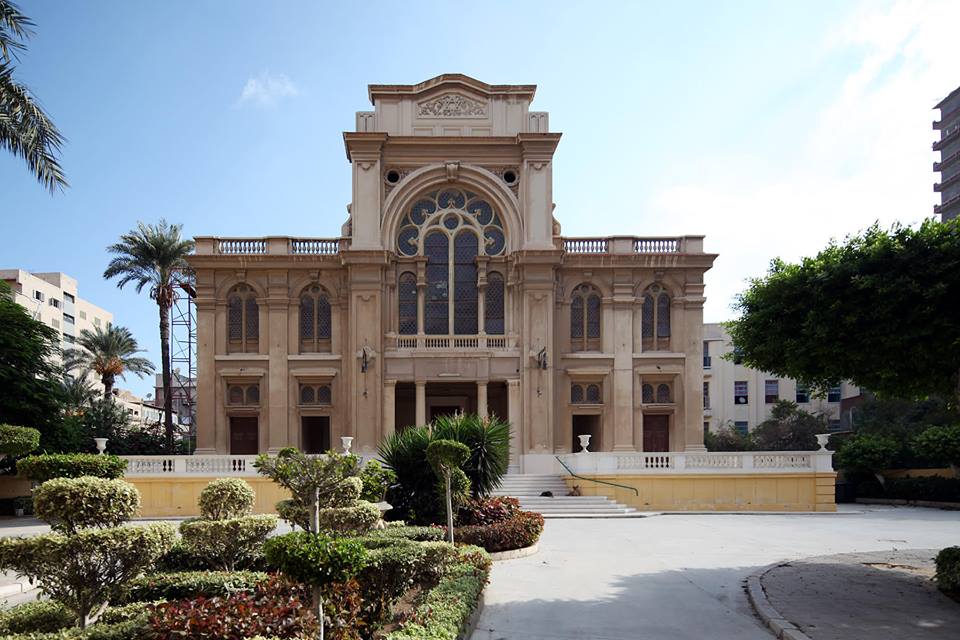 Egypt's Tourism and Antiquities Minister Khaled al-Anany inaugurated the Eliyahu Hanavi Synagogue in Alexandria on January 10, following intensive two-year restoration work in collaboration between the ministry and the Armed Forces Engineering Authority based on a protocol signed in 2017.
Anany was accompanied by Alexandria's governor, 25 foreigner ambassadors and the Head of the Jewish Community in Alexandria.
The synagogue's development portrays the dedication of the Tourism and Antiquities Ministry to the Jewish heritage just like other Egyptian inheritances, archaeological expert Abdel-Rahim Rayhan told MENA.
Funded by the Antiquities and Tourism Ministry, engineer Waad Allah Abol Ela told Borsa News that the restoration work cost nearly LE65 million. Restorations include work on the lighting, safety and alarm systems and wooden elements – the building's structure, façade and rooms were restored as well.
Considered the oldest building in the city, the synagogue is located in al-Nabi Daniel Street, downtown Alexandria. It is also the largest synagogue in Alexandria, housing a room with a capacity that accommodates 700 worshipers.
It was included on the World Monuments Fund's 2018 list of monuments at risk.
Established in 1354, the synagogue was destructed by Napoleon Bonaparte's expedition in 1798 when a defensive wall that expanded from the Kom al-Dikka area to the Mediterranean was built. In 1850, Mohamed Ali Pasha family initiated to rebuild the synagogue.