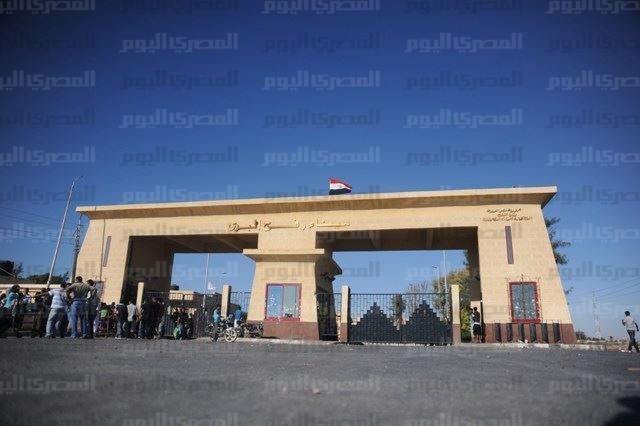 Egyptian authorities reopened the Rafah border crossing between Egypt and Gaza in both directions on Monday, allowing students, patients, emergency cases, residence permit holders in Egypt and other countries, and workers abroad to pass.
An official source told Al-Masry Al-Youm said that humanitarian aid, food and medical supplies will enter Gaza through the border crossing. The source also said that there has been coordination with the Palestinian side on opening of the crossing.
The source added that Egyptian and Palestinian buses can enter the border from both directions for the transfer of Palestinian passengers, after concerned authorities arranged transit from and to the Gaza Strip in both ways.
He stated that additional work crews from various agencies working at the crossing from the Egyptian side have been secured to expedite procedures and facilitate the crossing of Palestinians, in addition to providing an additional number of vehicles to transport passengers between the two sides.
The Egyptian authorities closed the gates of the Rafah border crossing with the Gaza Strip for three days of public holidays after it was open for 7 consecutive weeks, under the guidance of the Egyptian political leadership, to ease the lives of Palestinians in the Gaza Strip.
Edited translation from Al-Masry Al-Youm