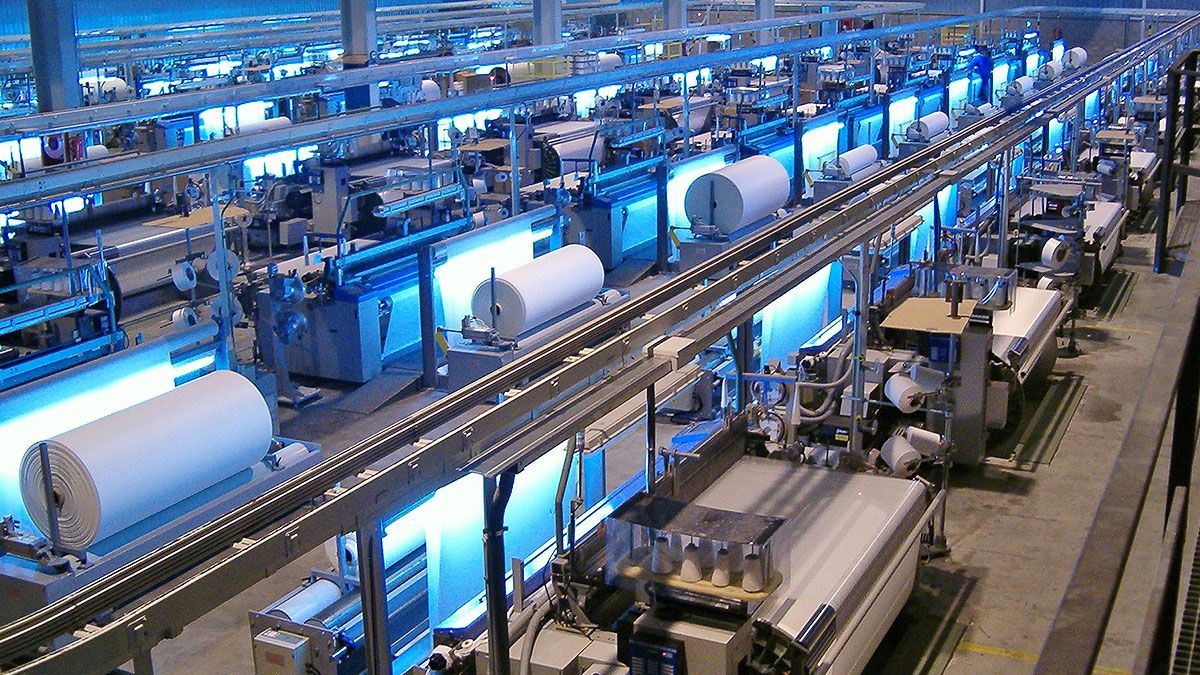 The spokesperson for the Ministry of Public Business Sector Mansour Abdel-Ghani announced that textile factories for the state project to develop the spinning and weaving sector will be opened in July.
Abdel-Ghani added that the Minister of Public Business Sector, Mahmoud Esmat, is following up the project by the day.
He said that the textile factory project is being implemented the Holding Company for Cotton, Spinning, Weaving, and Clothes.
It aims to maximize the yield of long-staple and extra-long Egyptian cotton, he added, and to add transformational industries such as oil presses, fodder, and more.
Abdel-Ghani indicated that the implementation of the project is taking place according to a precise schedule presented to Prime Minister Mustafa Madbouly during his recent visit to the Misr Spinning and Weaving Company in al-Mahalla al-Kobra last month.
Uplifting the Textile industry
Minister of the Public Enterprise Sector Hisham Tawfiq announced in 2018 that a comprehensive development plan for the spinning and weaving industry within the ministry's companies is underway, to be implemented over three years.
The plan will include development of cotton spinning companies through weaving, dyeing and processing, Tawfiq said.
The minister explained that the company's development plan aims to increase operational capacity in a single shift and increase the number of work shifts, thereby increasing production capacity.
He said that the company would see large investments, particularly for the dyeing and processing stages.
During his meeting with the company's board of directors and representatives for the employees, Tawfiq stressed the need to improve the costing and pricing systems for the products, develop an effective marketing plan and open new export markets.
He suggested raising awareness among workers about the development plan's objectives, which positively reflects on the performance of the company and the employees.
"We have to promote the textile and clothing industries to compete in the global market," he said.